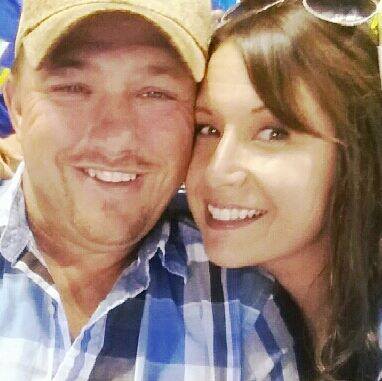 About Us
Our Akitas are our pride and joy…..and it shows!!!!!!! We work continuously to produce top quality show and family dogs.  We will never breed our dogs before all health certifications are done (hip and elbow's, eye testing by an optimologist,  and thyroid) We do this because we want our owners to receive puppies with long, happy and healthy lives. Akitas are deeply loyal protective.  When you decide to bring one into your lives, they will love you with their whole heart.
Bob has raised Akitas for nearly 30 years. It began as an FFA (Future Farmers of America) project in high school.  Over the years, he became more and more interested in bloodlines, health, and quality. This has become a lifetime love and hobby for him. After several years he began producing, researching, and studying top notch Akitas with exquisite pedigrees, structure, movement and type. He wanted the whole package and he has achieved it.
Mandy was raised on a farm 30 minutes away from Bob. She owned and showed Dorset sheep and showed western pleasure with her quarter horses. She was active in 4-H and FFA holding offices and participating in judging events across Missouri. She even became a "State Farmer". The State FFA Degree is given to the top members of a State FFA Association. Every summer her and her family would travel to livestock shows all across Missouri. Naturally….showing, raising and caring for Akitas was a perfect fit.
We have young children and each child plays a special role in socializing and caring for the dogs. If you want a puppy that has been snuggled from birth….there's no need to look any further.  We do not/and would not have a dog on our place that wasn't gentle enough for a child to play with.  We pride ourselves on having Akitas that fit well into most environments and family units.
At Royal Akita's, the dogs are cared for exceptionally. As a matter of fact, they are our family. Keep in touch with us on Facebook and Instagram. We love fellow Akita "junkies". If you are ever in the area, please stop by and let us show off our fur-kids! You are always welcome at the farm. Or you call us anytime. Our phone number is listed below. Do not hesitate to if you have a question.
Email: MANDYJN159@YAHOO.COM
Address: 11788 LIV 519 CHILLICOTHE, MO 64601