When we choose a dog to show, we take several things into account.
– Is dog sound?
– Does this animal have type?
– Will he/she remain true to the breed standard?
– Does this dog's temperament show that he/she will be loyal, loving and protective of his family?
– Has this animal had all of his/her genetic testing?
At Royal Akitas, we believe that all of these matter. Before we place a dog in front of a judge, we feel that is has all of the above qualities. We will not breed any of our dogs unless they are AKC Champions and have had all of their genetic testing. This protects the integrity of our breed which we are so proud to own and raise.
BIRTHDATE: 12/26/2016
SIRE: GCH BRONZE CH RUTHDALES WHERES THE BEEF
DAM: CH DEM-BE'S TIME AFTER TIME
CERF: PENDING AGE
OFA HIPS: PENDING AGE
OFA ELBOWS: PENDING AGE
Words cannot describe how excited I am about this baby boy!!!  He is 12 months old in these pictures, SERIOUSLY!!!!  He is the complete package and he is everything that I've been wanting to add to our program.  Size, bone, structure, type, movement, temperament and THAT HEAD!!
Diesel will begin his show career this Winter.  I look forward to updating you on his progress!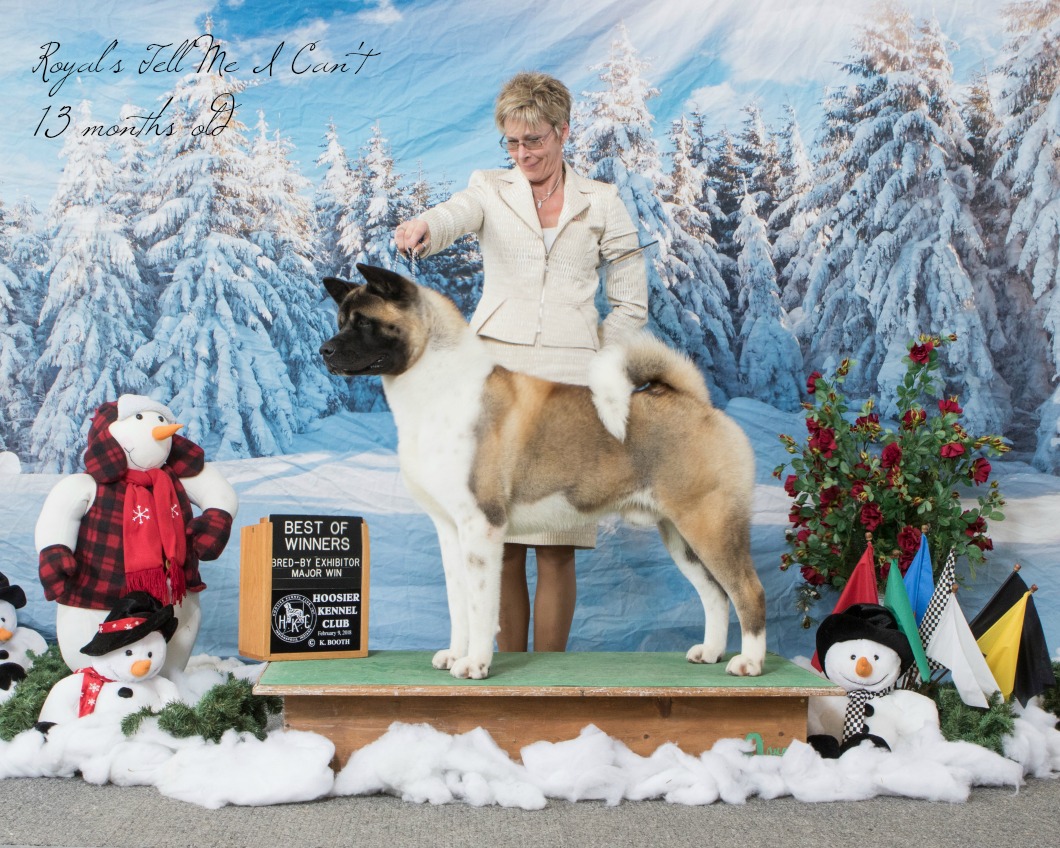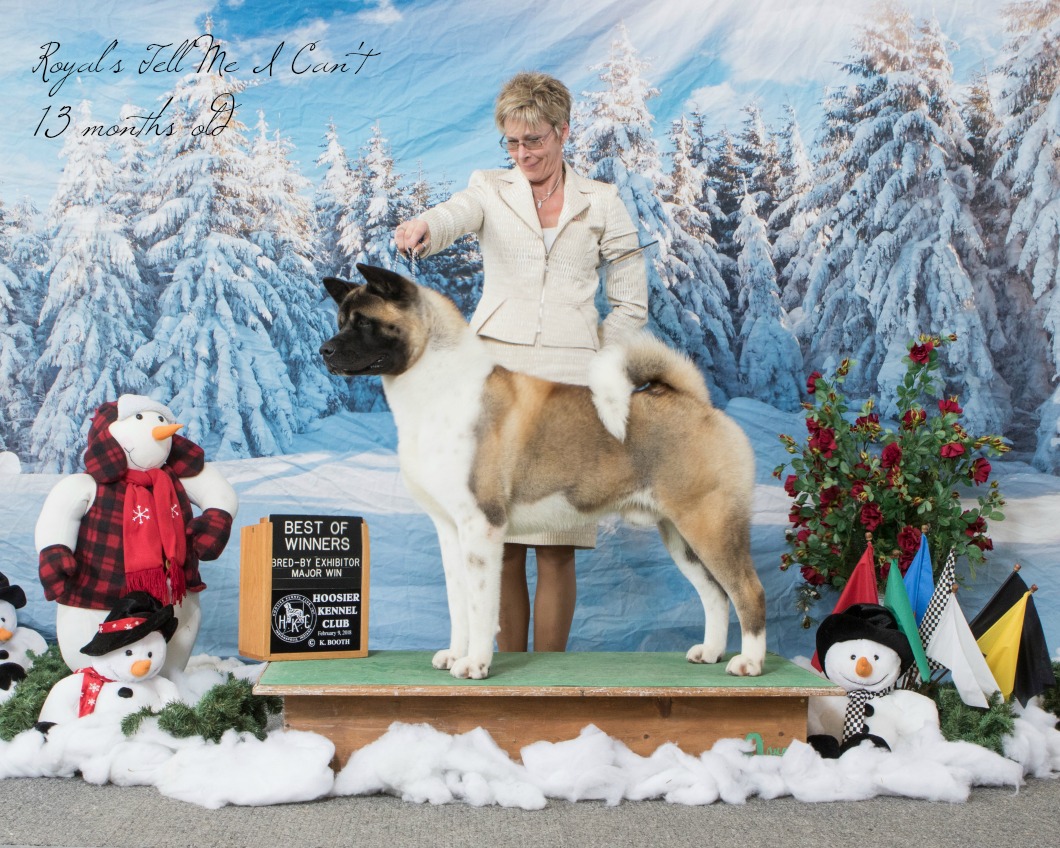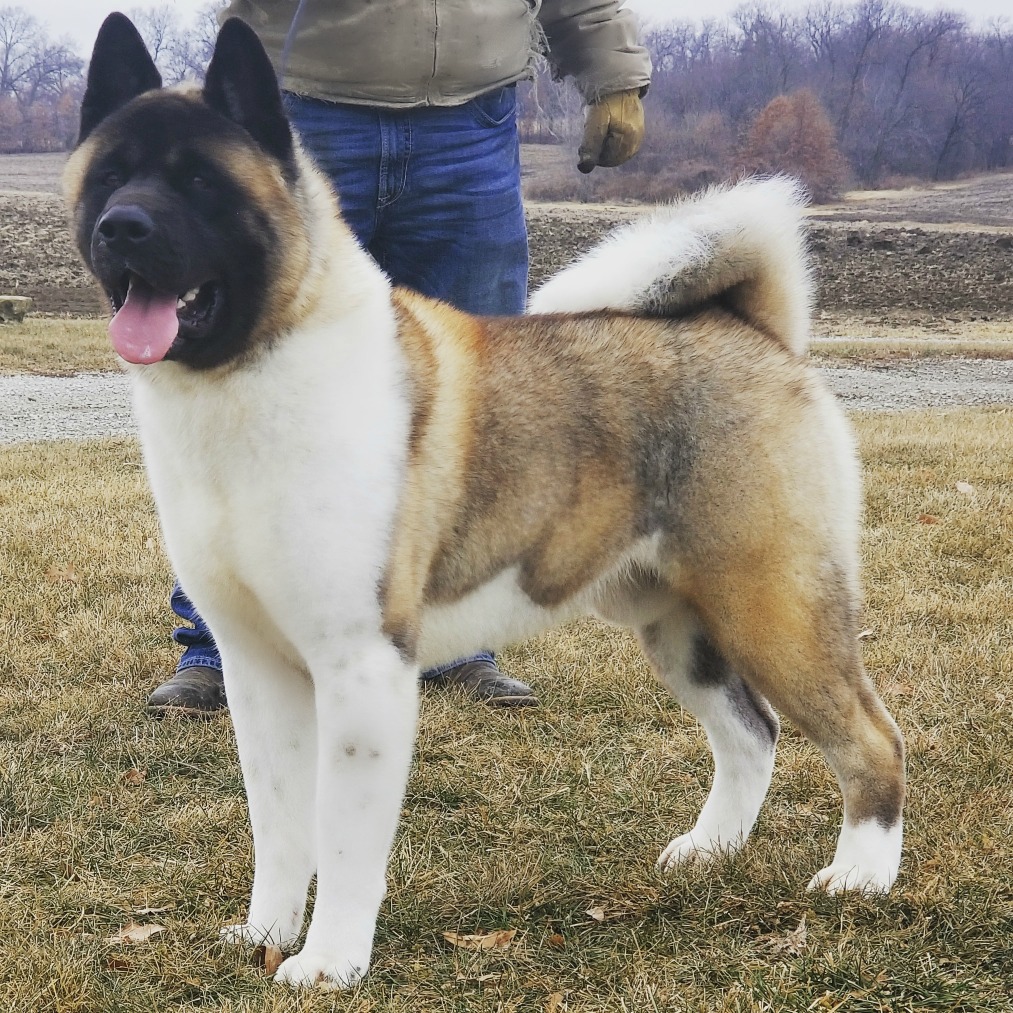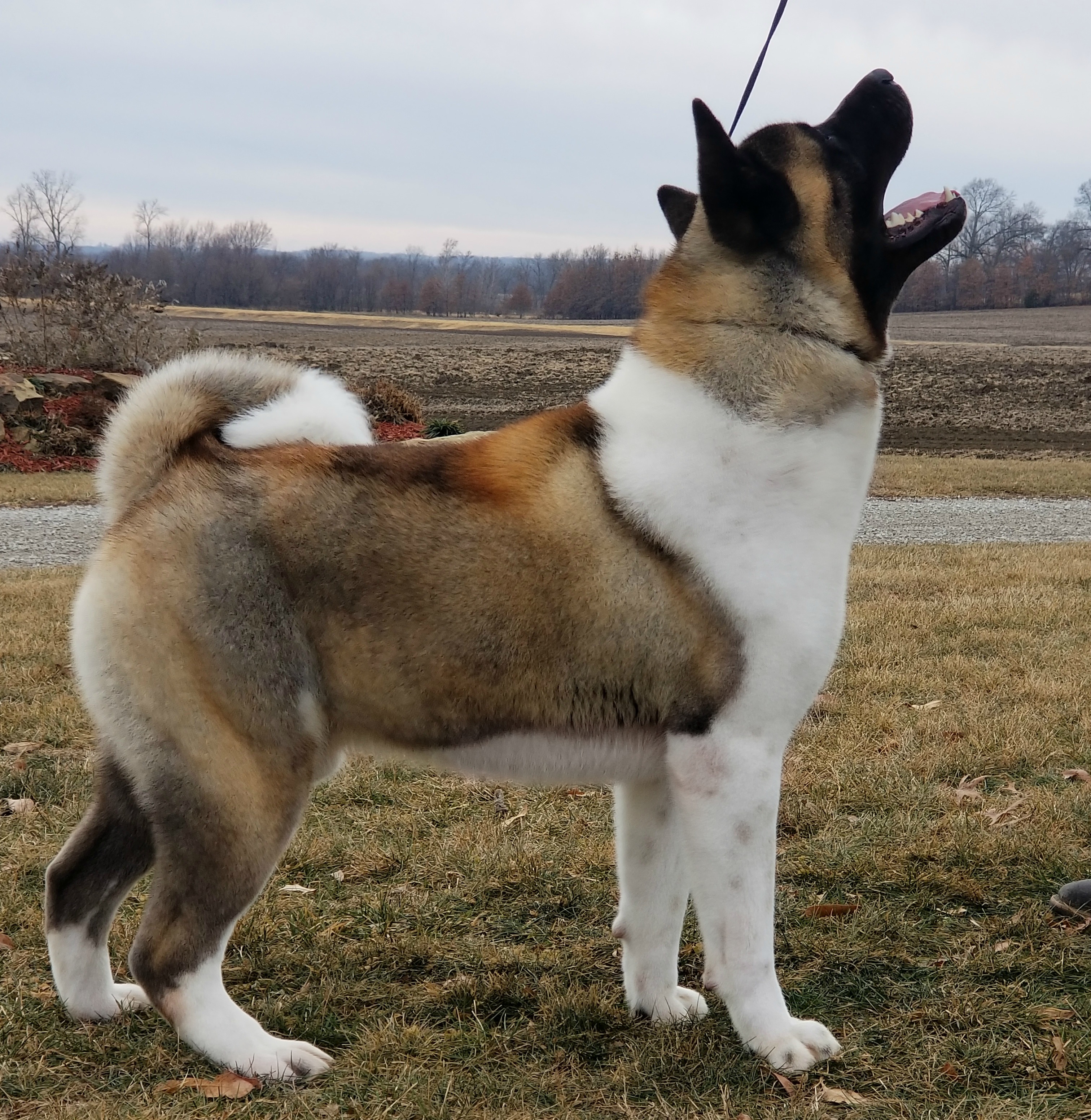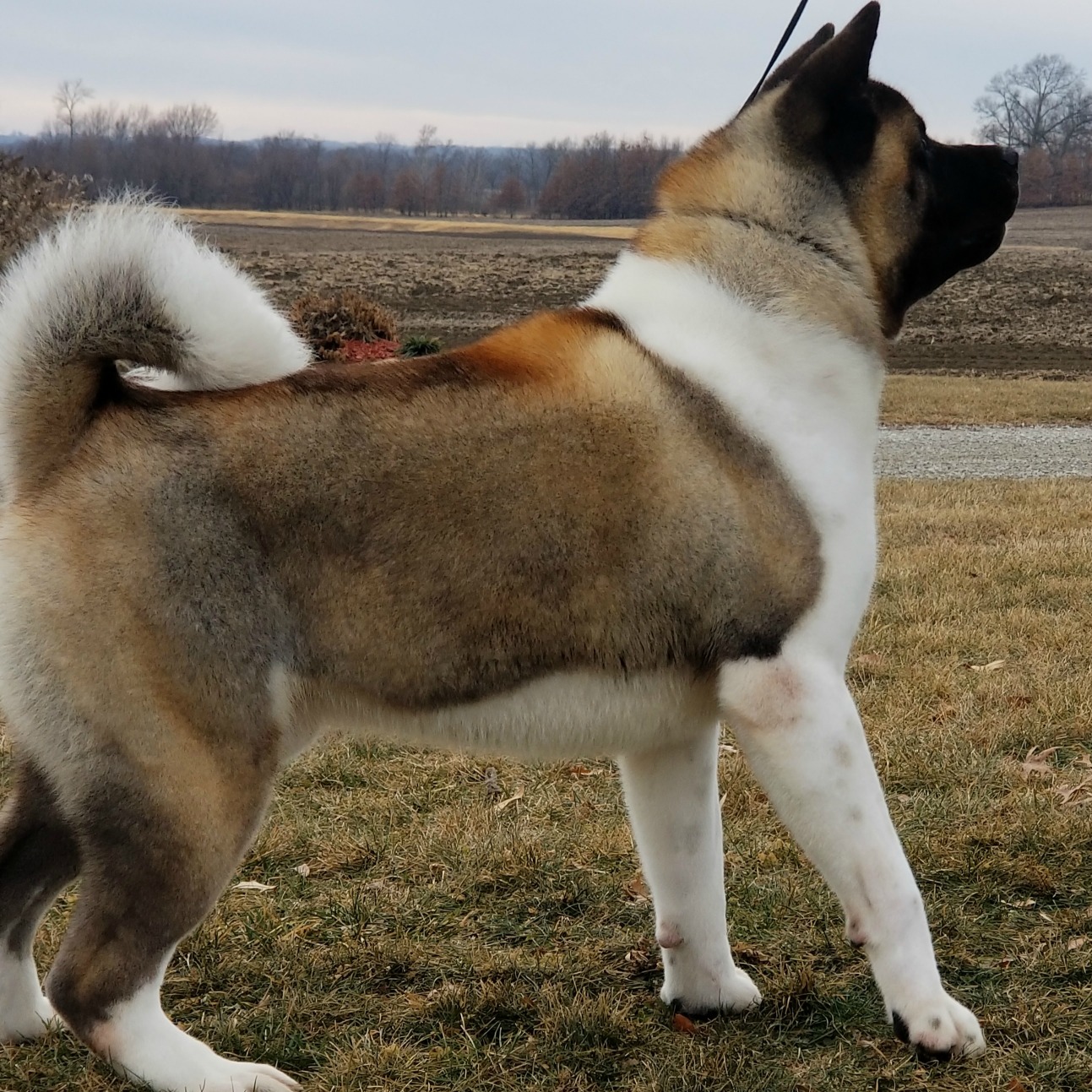 ROYAL'S BAM BAM SHAKE UM' UP
BIRTHDATE: 10/12/2015
SIRE: GCH CH DAY DREAM'S WAKE UM & SHAKE UM
DAM: CH DAYDREAM'S VACA VALLEY GIRL
CERF: NORMAL
THYROID: NORMAL
OFA HIPS: FAIR (AK-14958F26F-PI)
OFA ELBOWS: NORMAL (AK-EL2685F26-PI)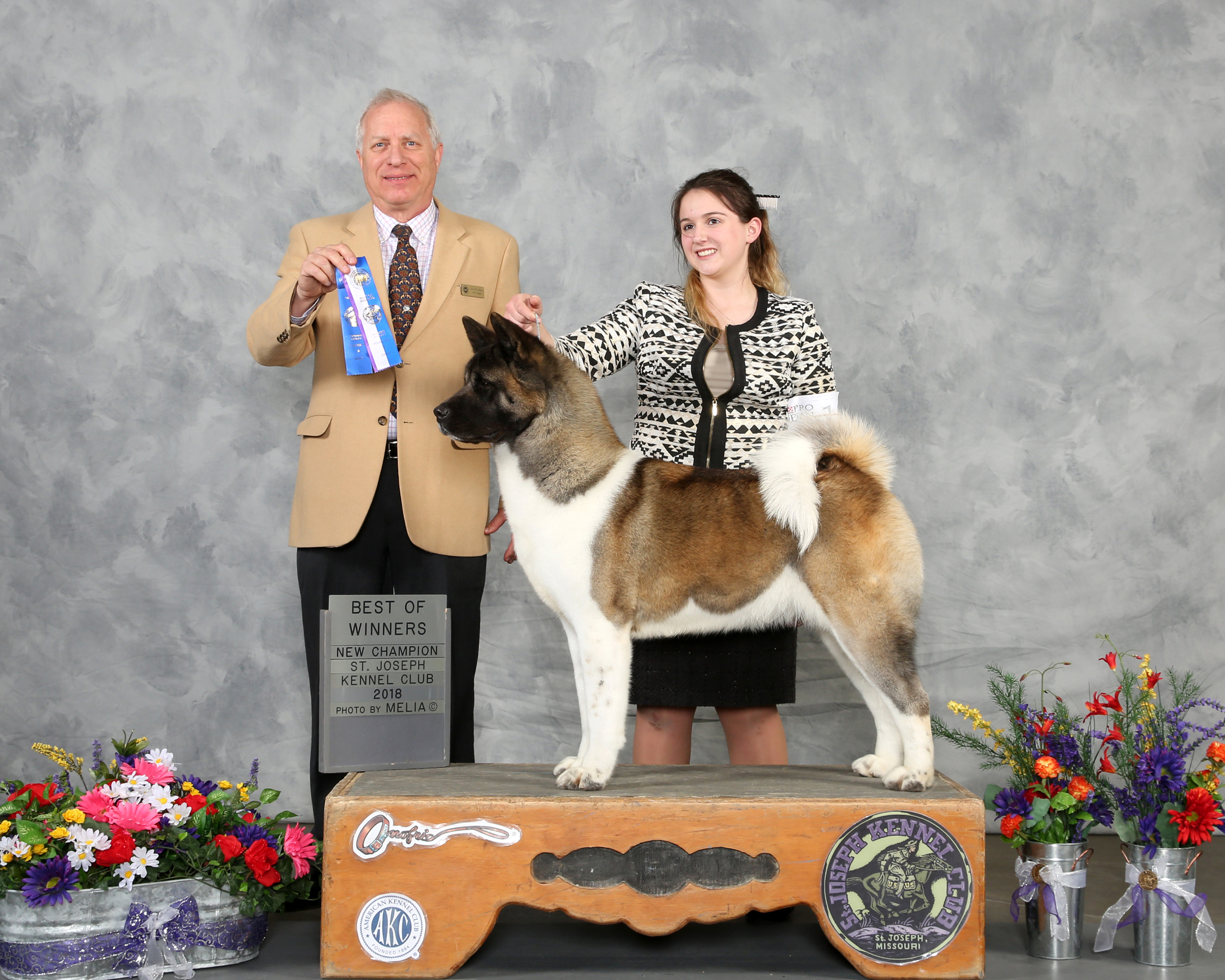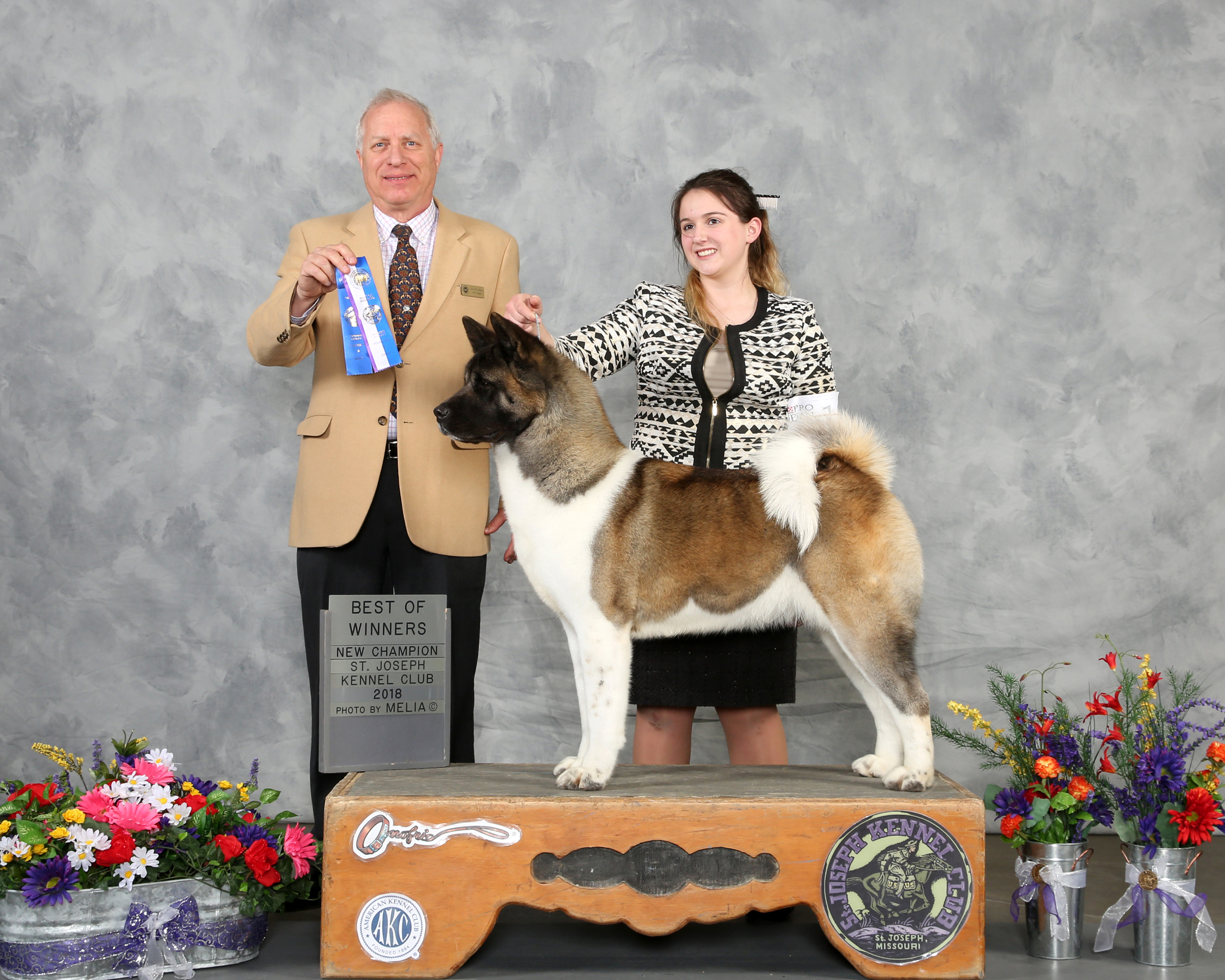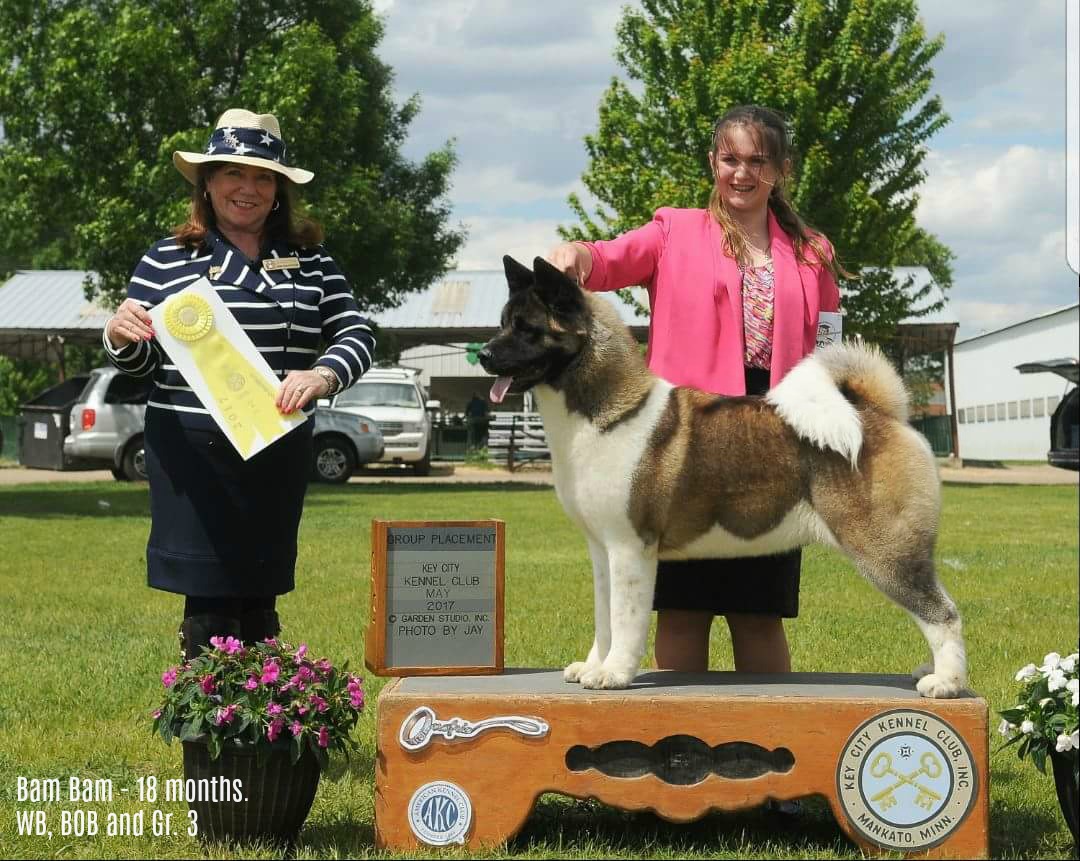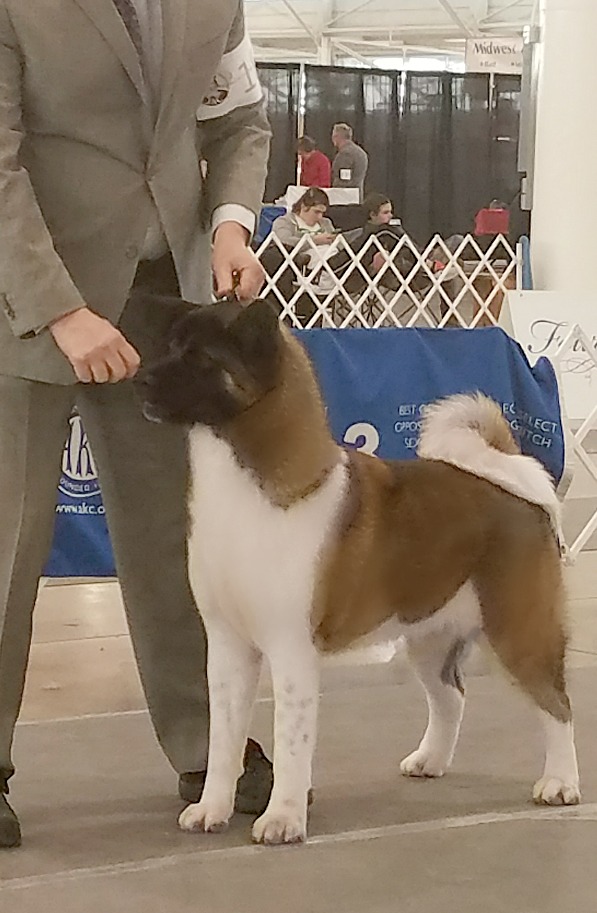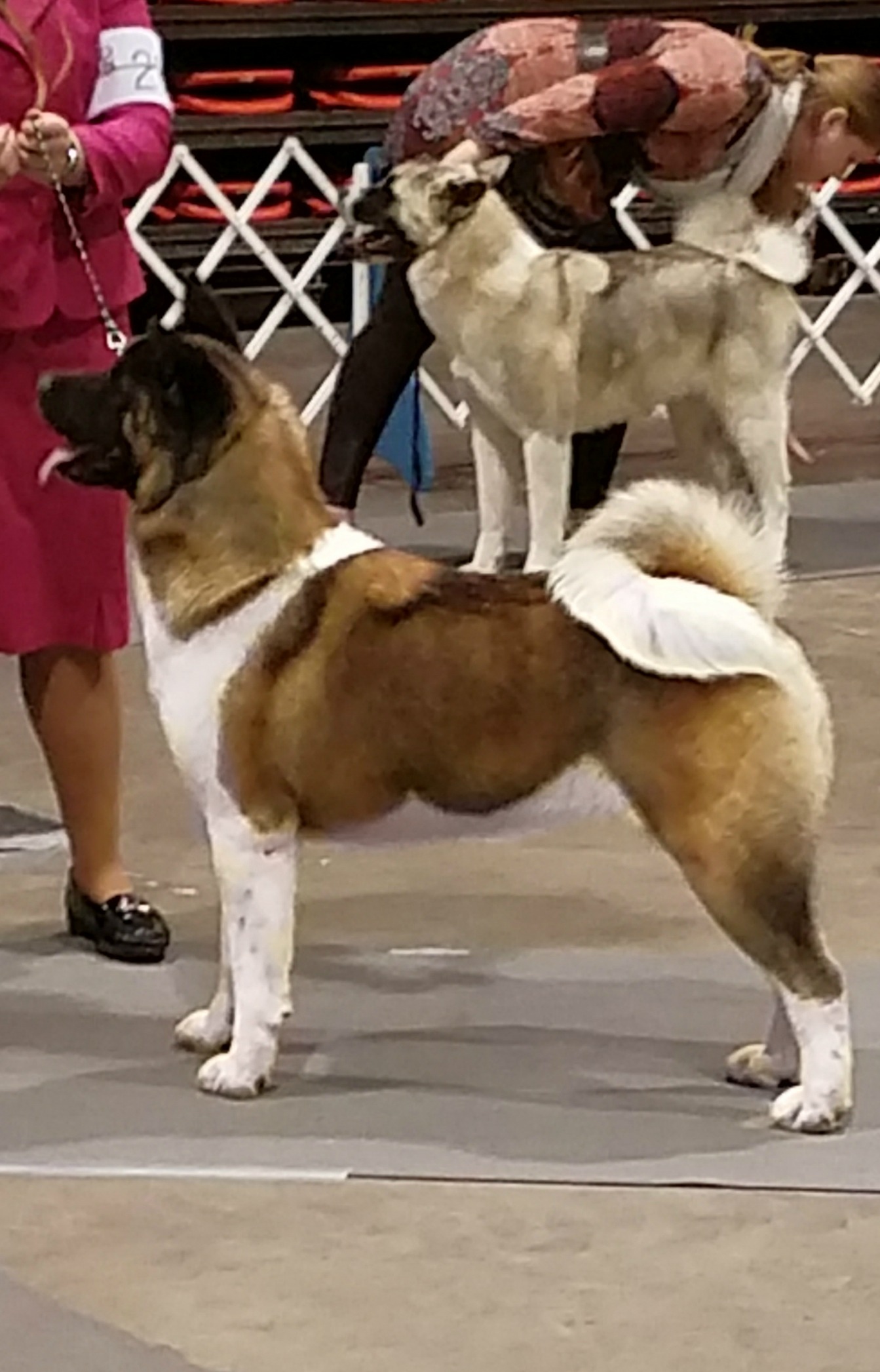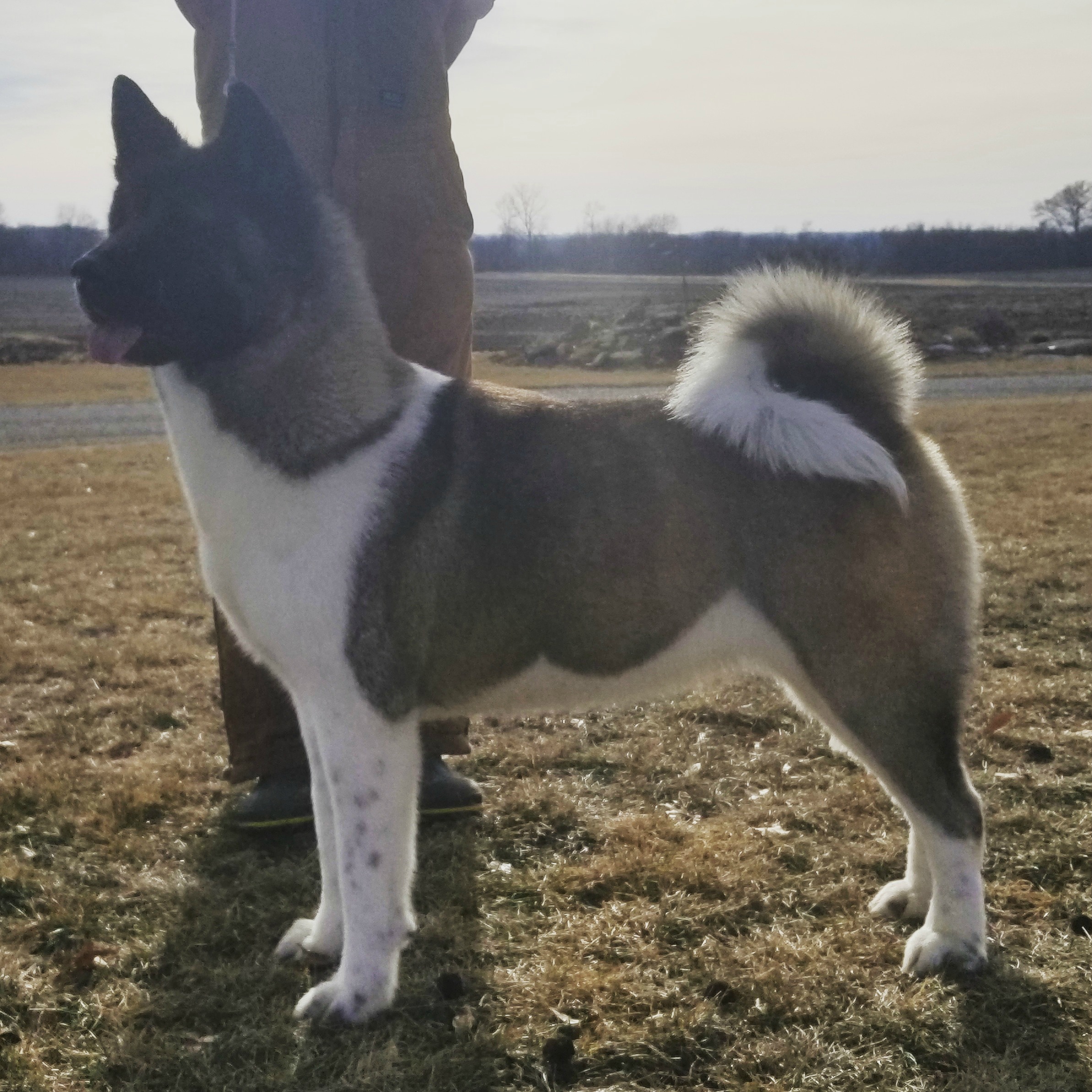 ROYAL'S ATLAS I'LL TAKE YOU ANYWHERE
BIRTHDATE: 10/12/2015
SIRE: GCH CH DAY DREAM'S WAKE UM & SHAKE UM
DAM: CH DAYDREAM'S VACA VALLEY GIRL
CERF: NORMAL
OFA HIPS: PENDING AGE
OFA ELBOWS: PENDING AGE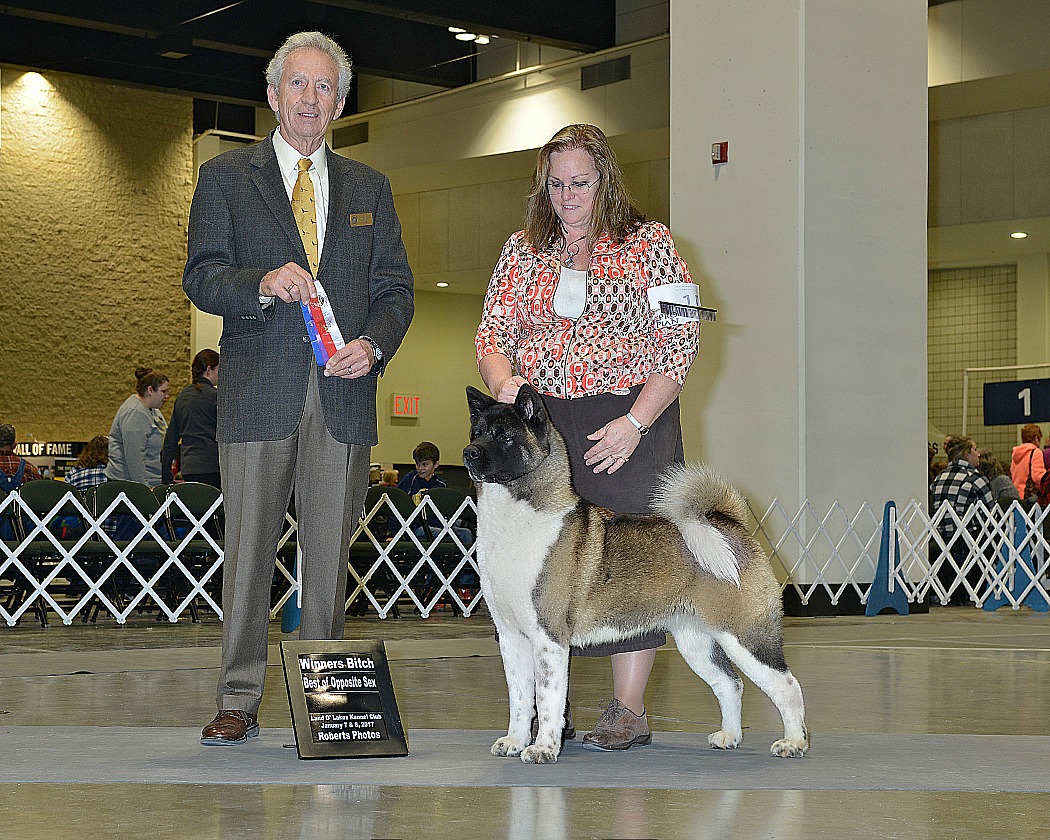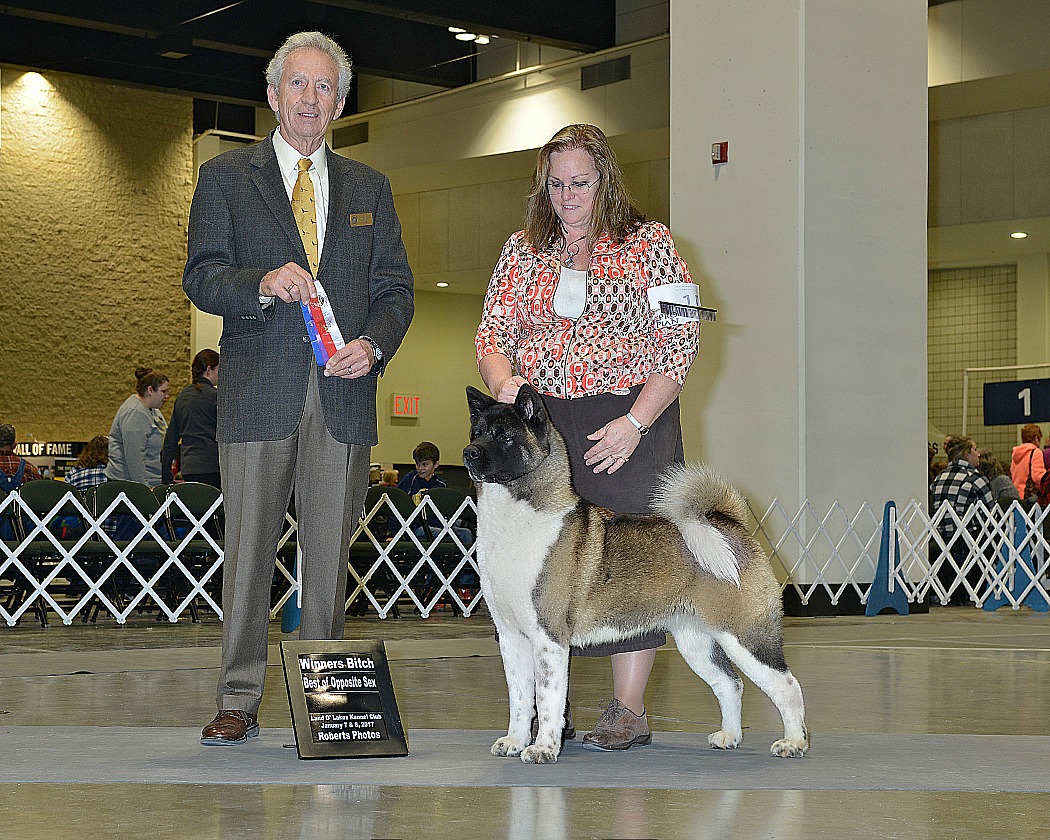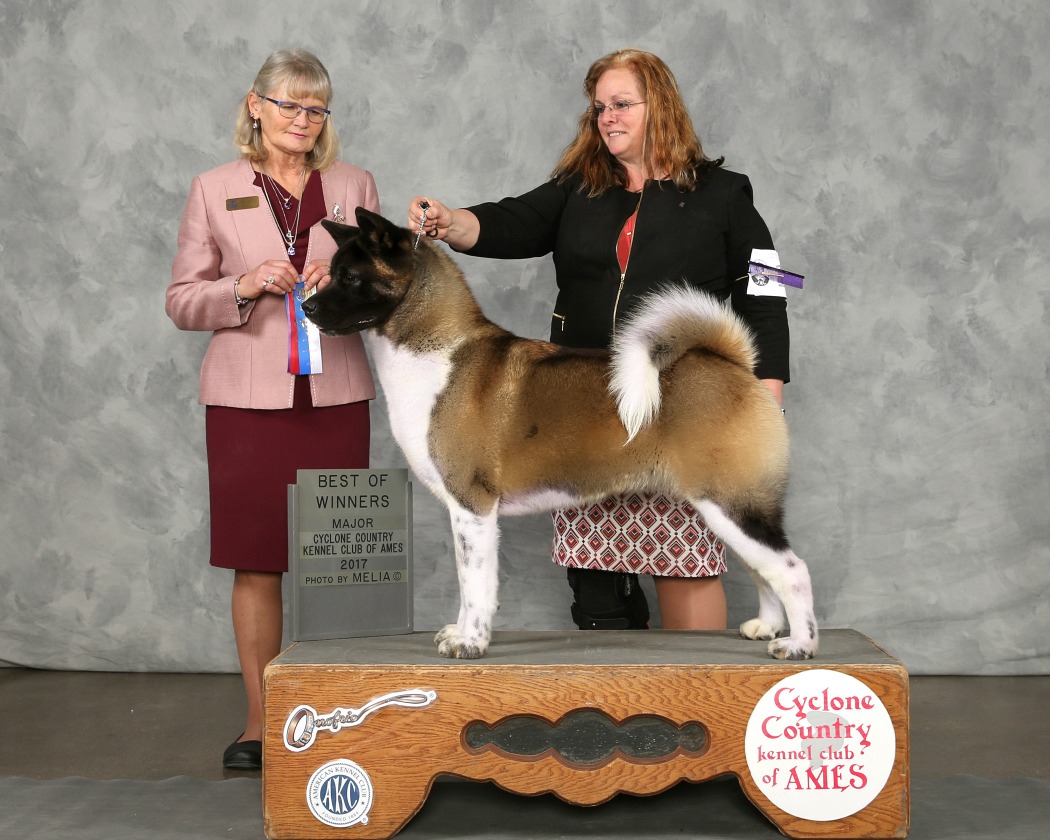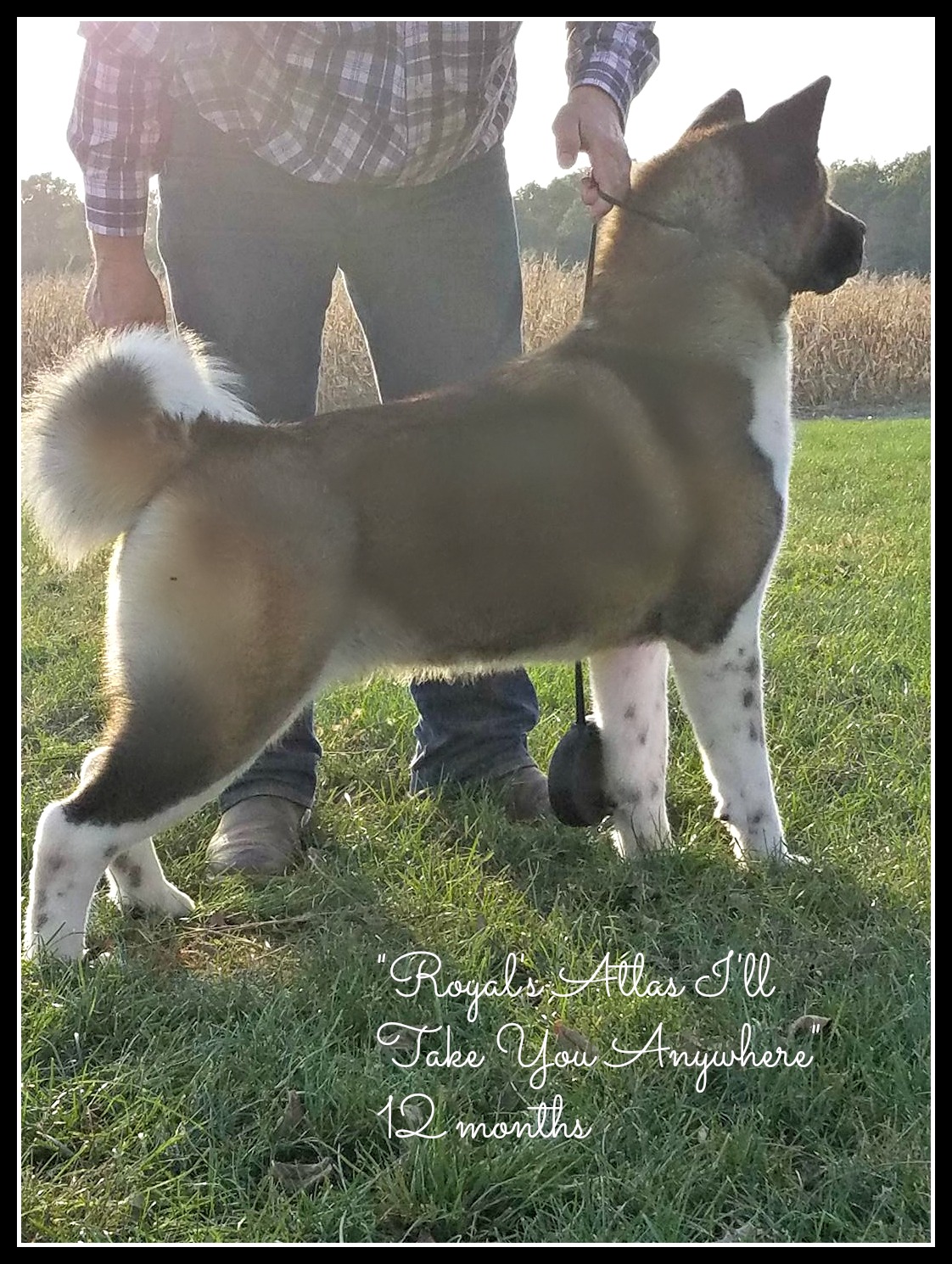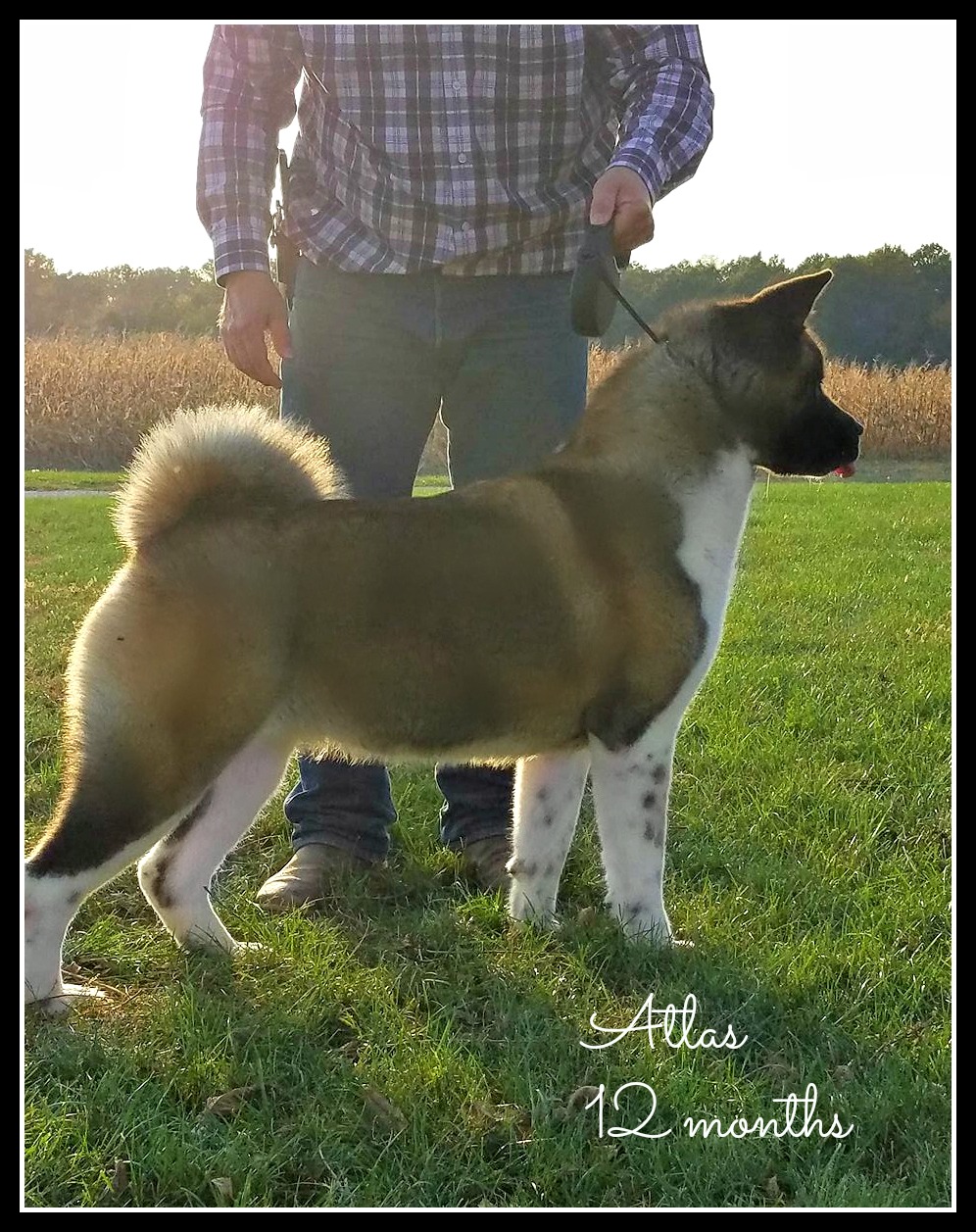 REVINGTON'S ALPHA SPIRIT O'ROYAL
BIRTHDATE: 10/6/2015
SIRE: ORIENT'S PRIDE PURE LOVE (DNA: WS46300603)
DAM: URASAGHEGYI FEDRA (MET N.JAPAN403/07)
CERF: NORMAL
OFA HIPS: PENDING AGE
OFA ELBOWS: PENDING AGE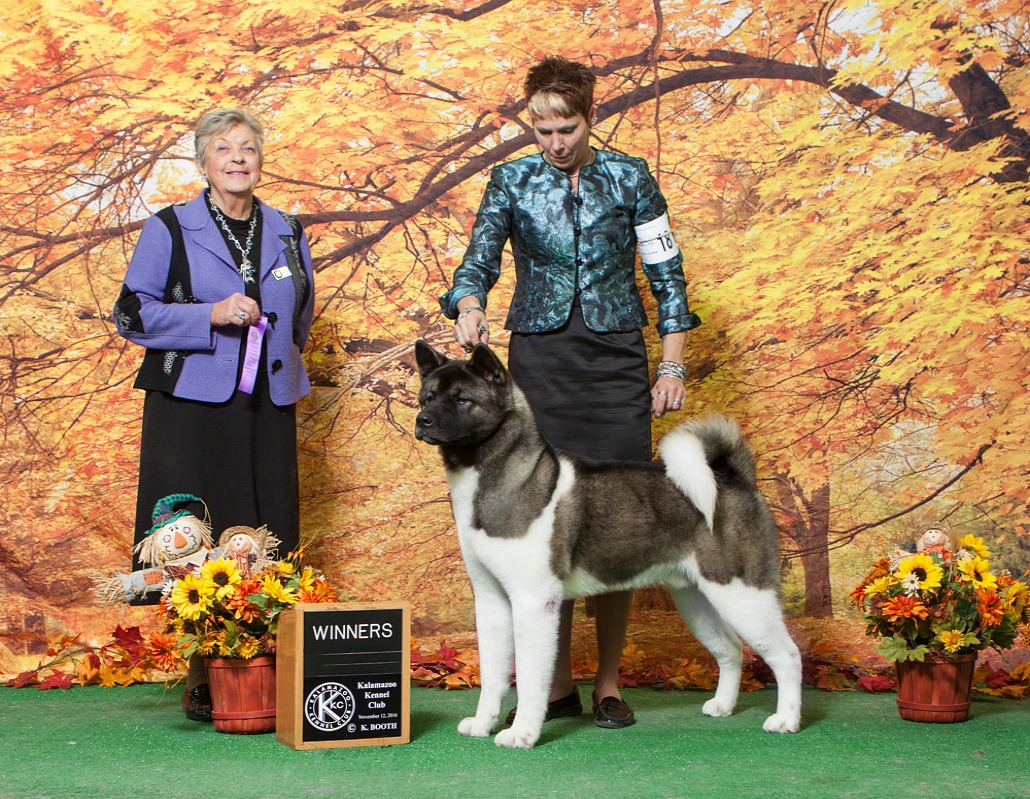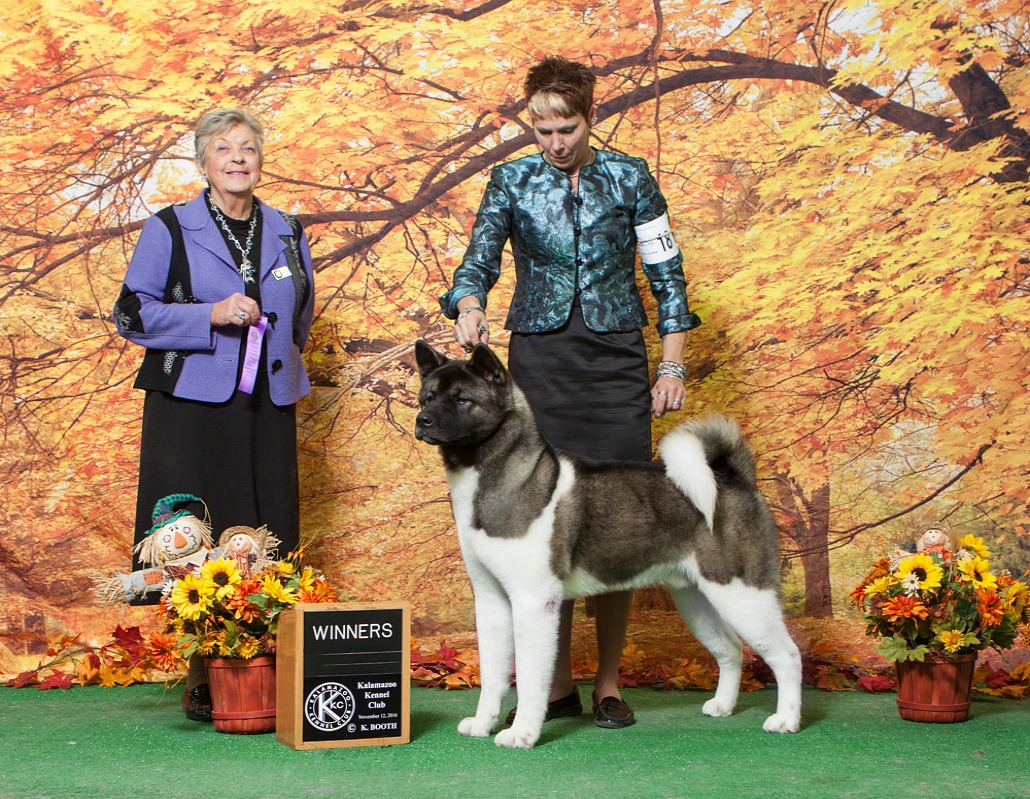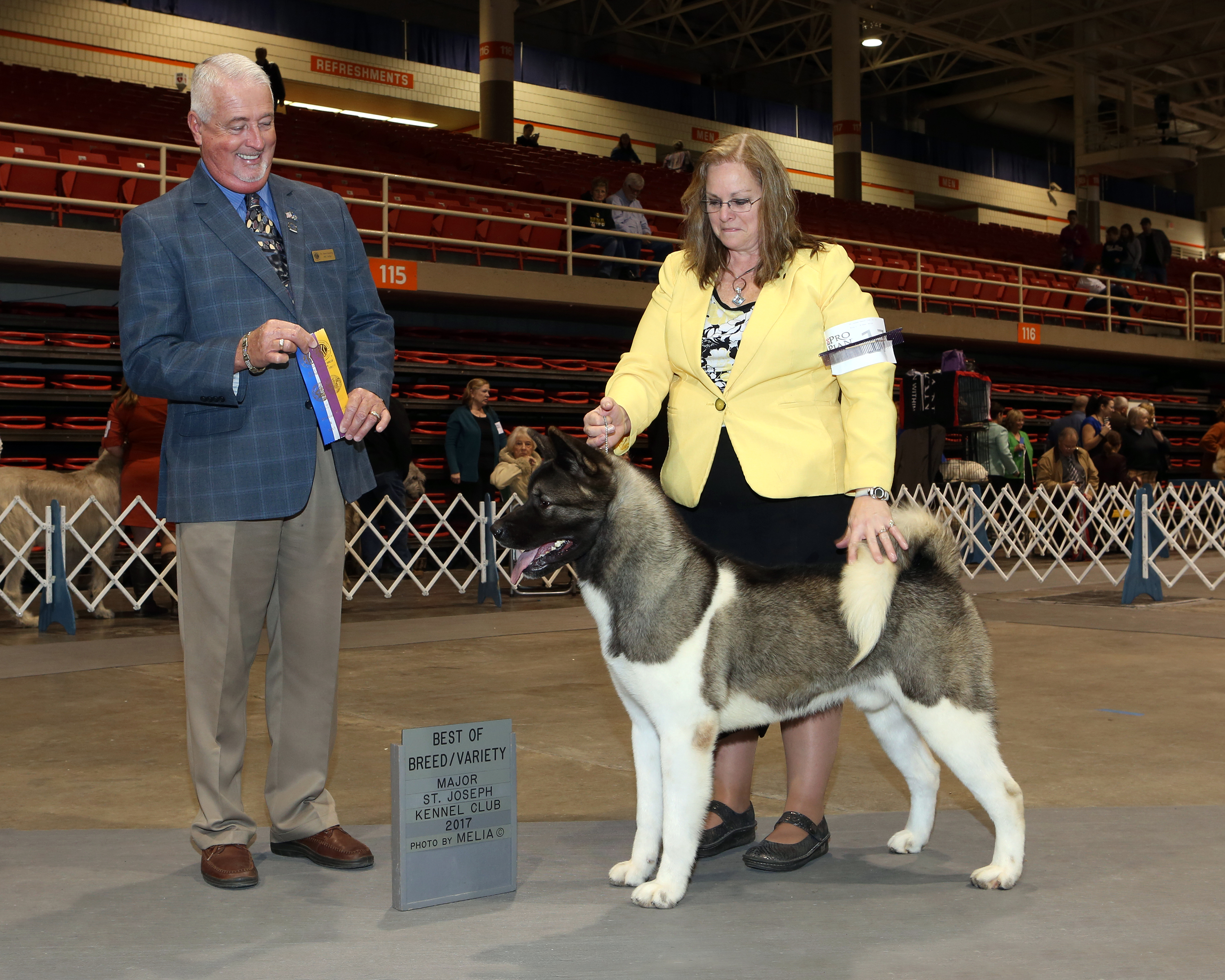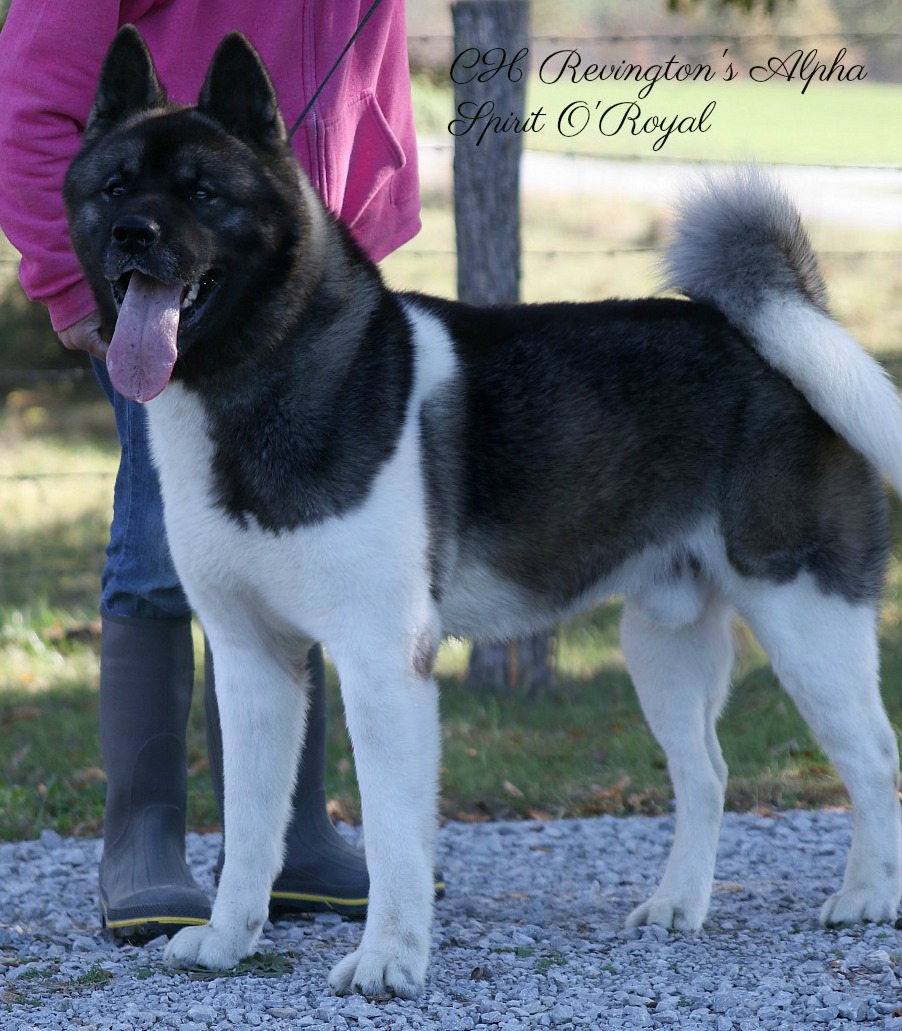 DAY DREAM'S LOVE MIA LONG TIME
BIRTHDATE: 10/9/2014
SIRE: GCH CH DAY DREAM'S KEEPER OF MY DREAMS
DAM: DAY DREAM'S LADY LUCK
CERF: NORMAL
OFA HIPS: GOOD (AK-14885G30F-PI)
OFA ELBOWS: NORMAL (AK-EL2617F30-PI)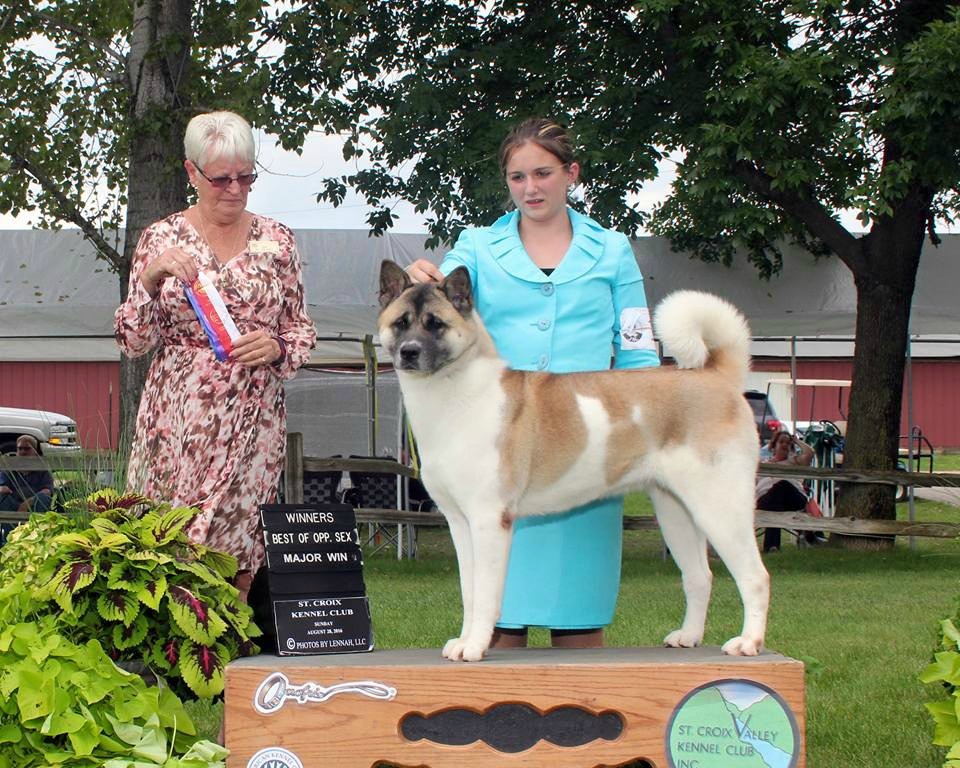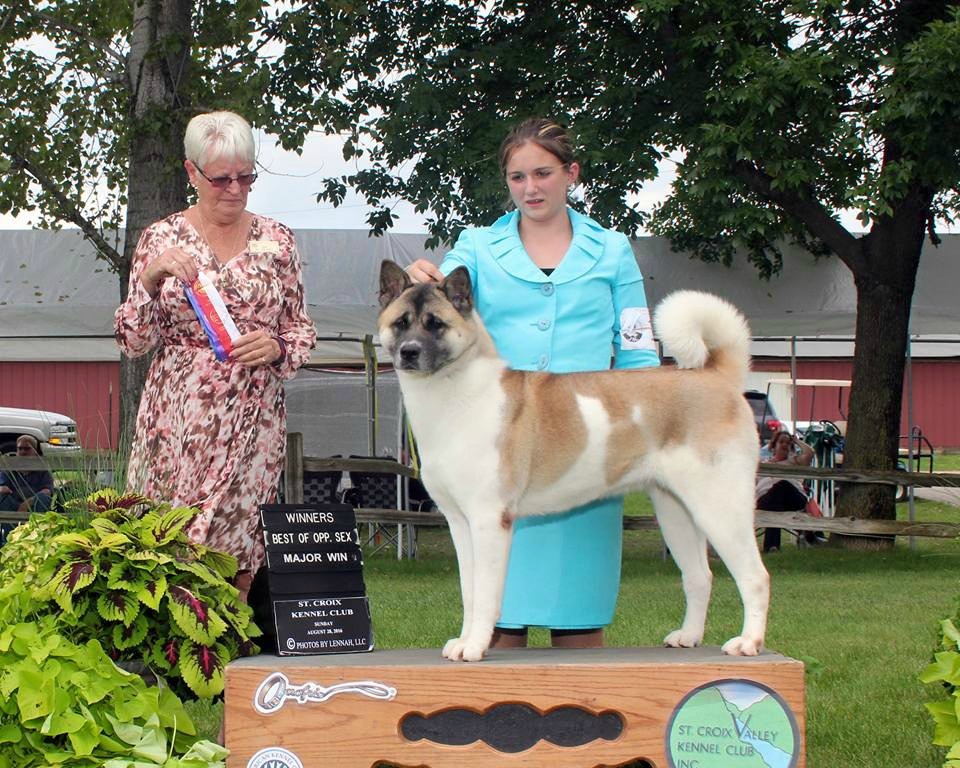 DAY DREAM'S HURRICAN BREE Z O'ROYAL
BIRTHDATE: 10/09/2014
SIRE: GCH CH DAY DREAM'S KEEPER OF MY DREAMS (WS38120602)
DAM: DAY DREAM'S LADY LUCK (WS24098302)
 OFA HIPS: GOOD (AK-14822G26F-VPI)
OFA ELBOWS: NORMAL (AK-EL2558G26-VPI)
THYROID: NORMAL
CERF: NORMAL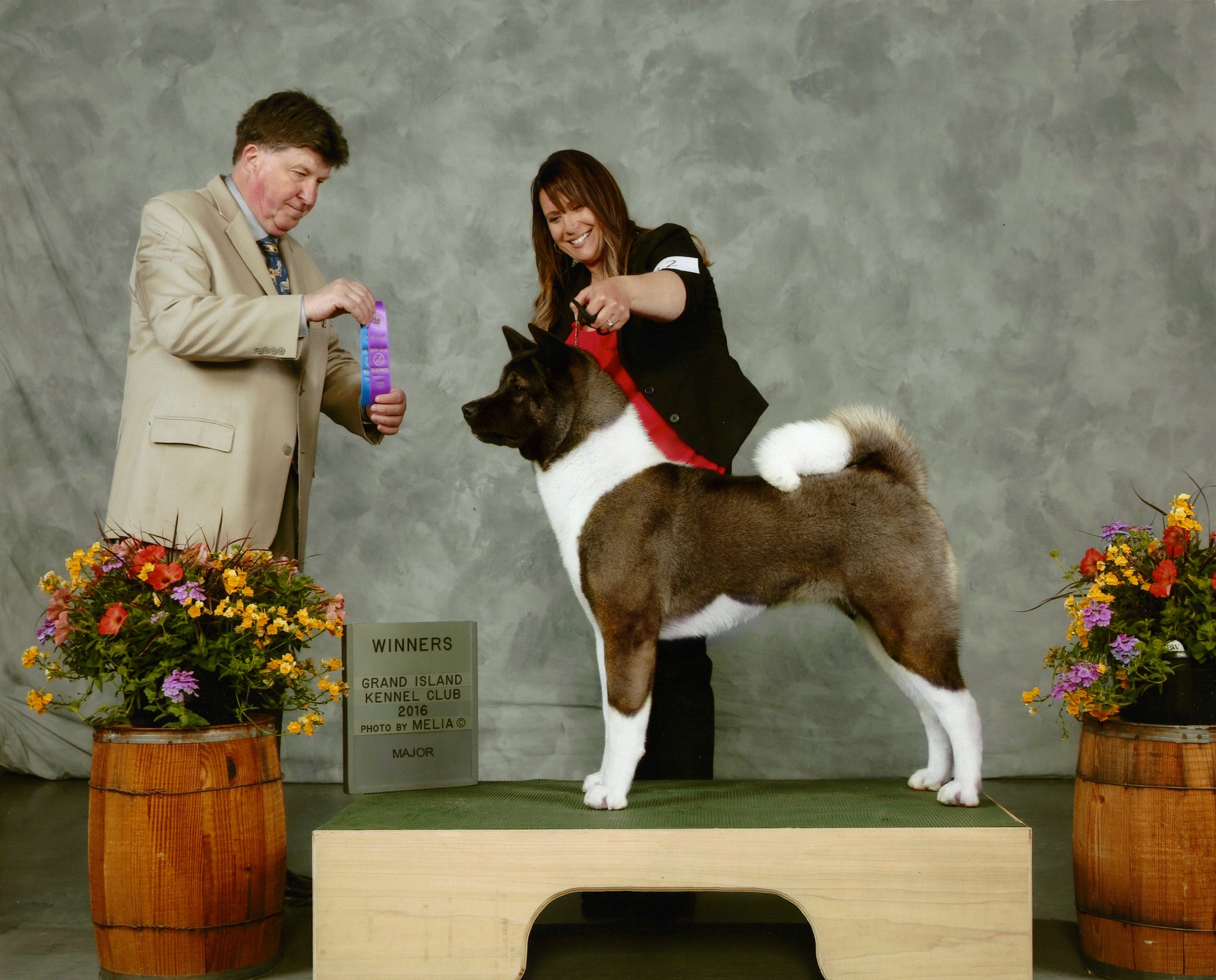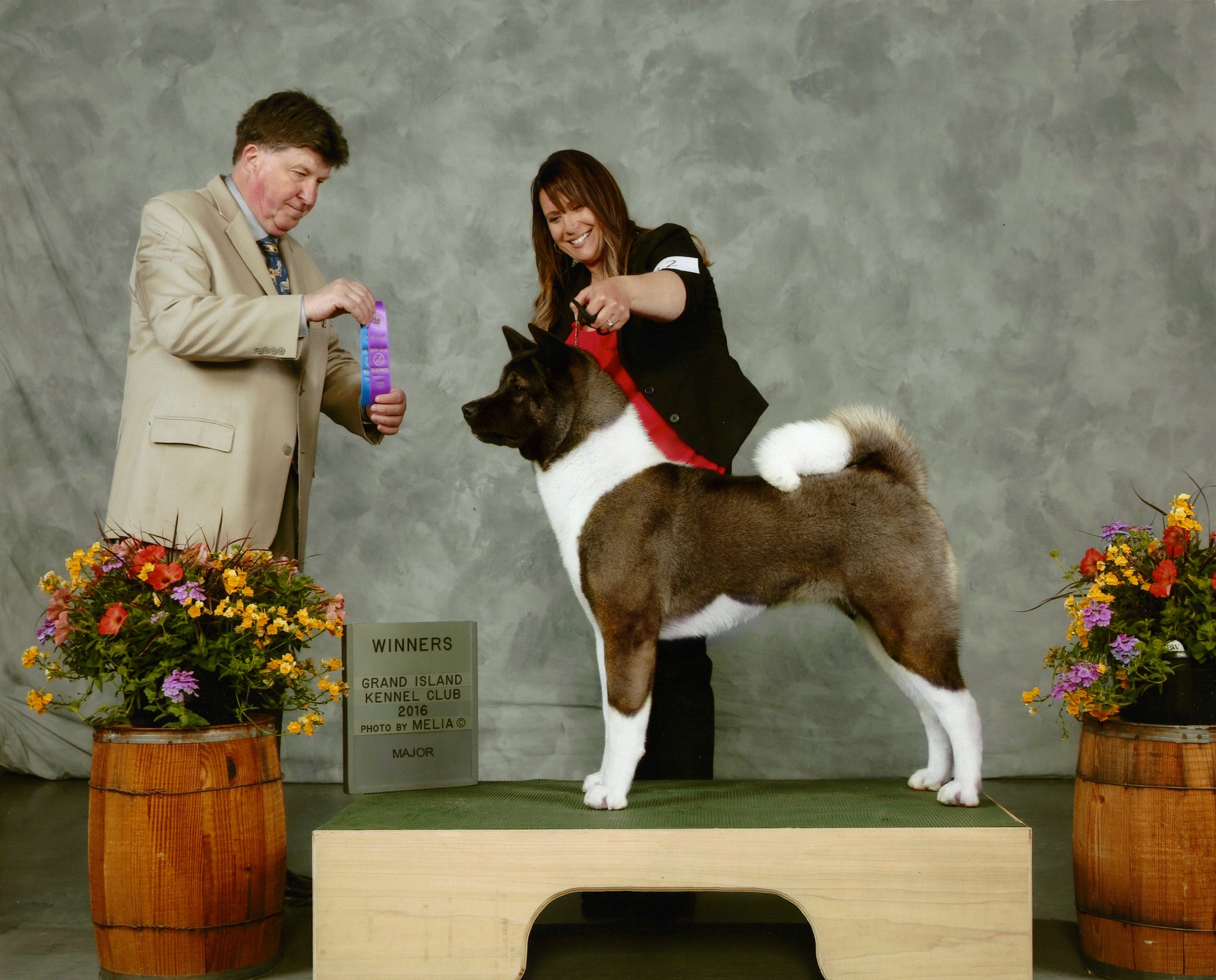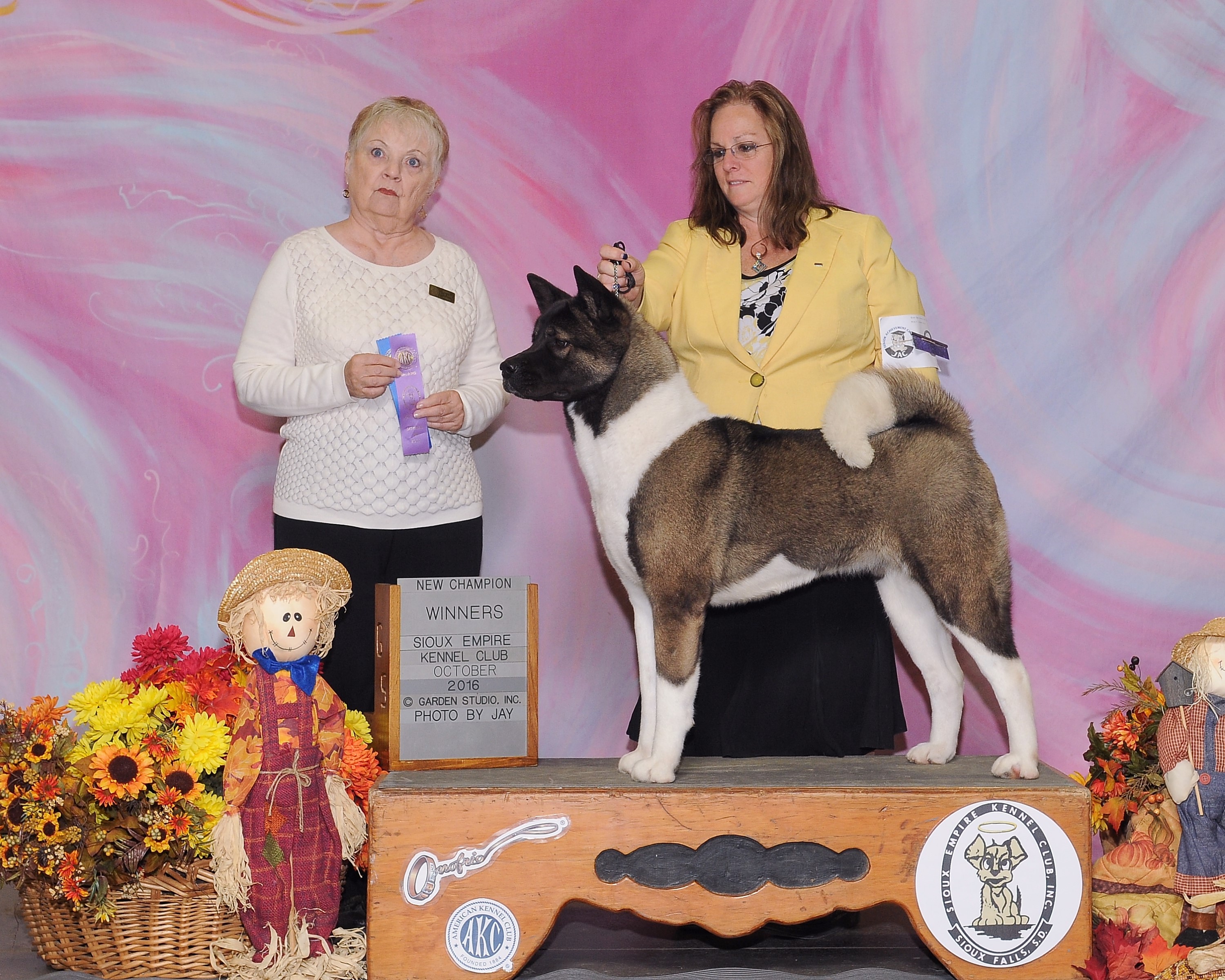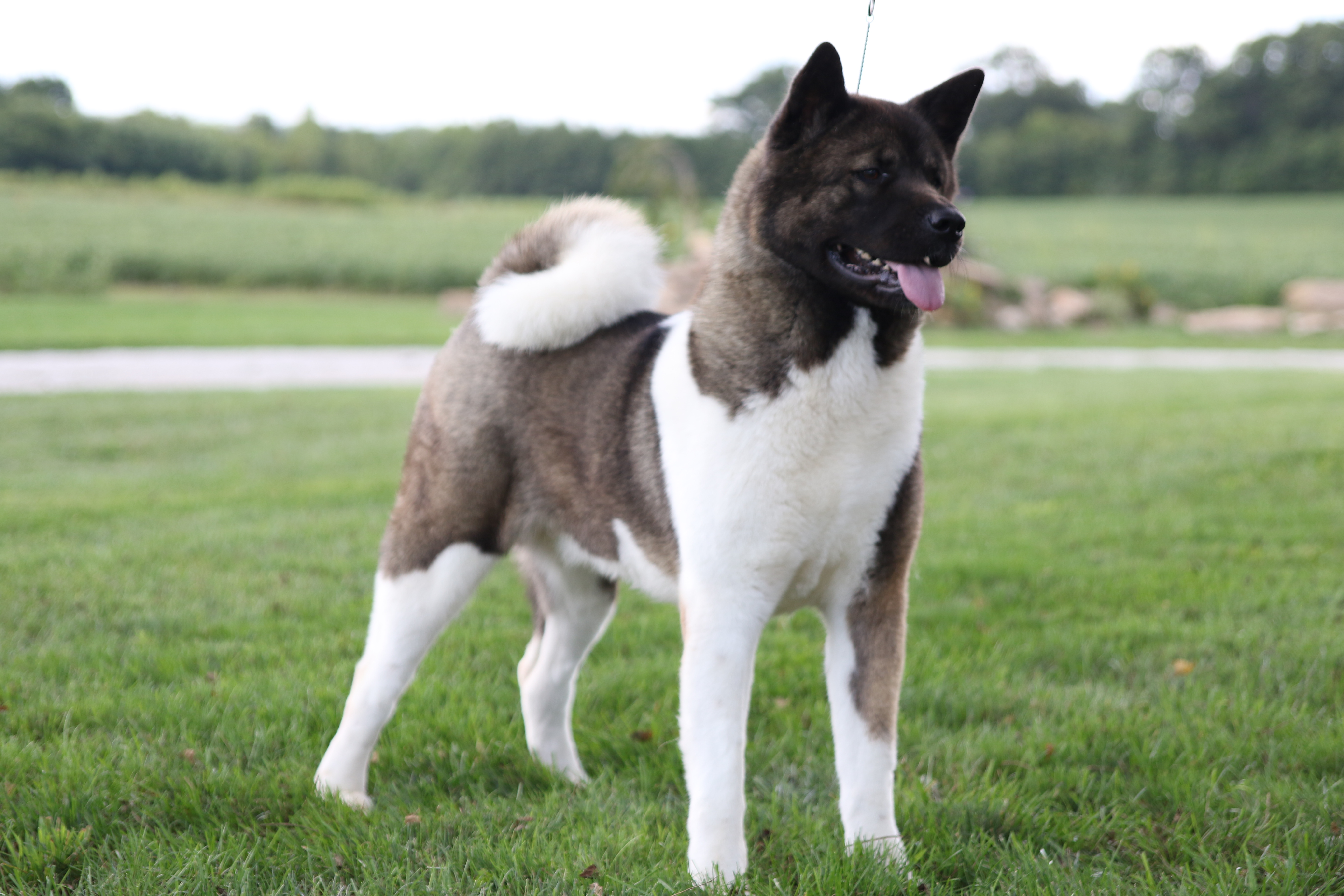 ROYAL'S I'D WANNA BE ME TOO
BIRTHDATE: 12/26/2016
SIRE: GCH BRONZE CH RUTHDALES WHERES THE BEEF
DAM: CH DEM-BE'S TIME AFTER TIME
 OFA HIPS: PENDING AGE
OFA ELBOWS: PENDING AGE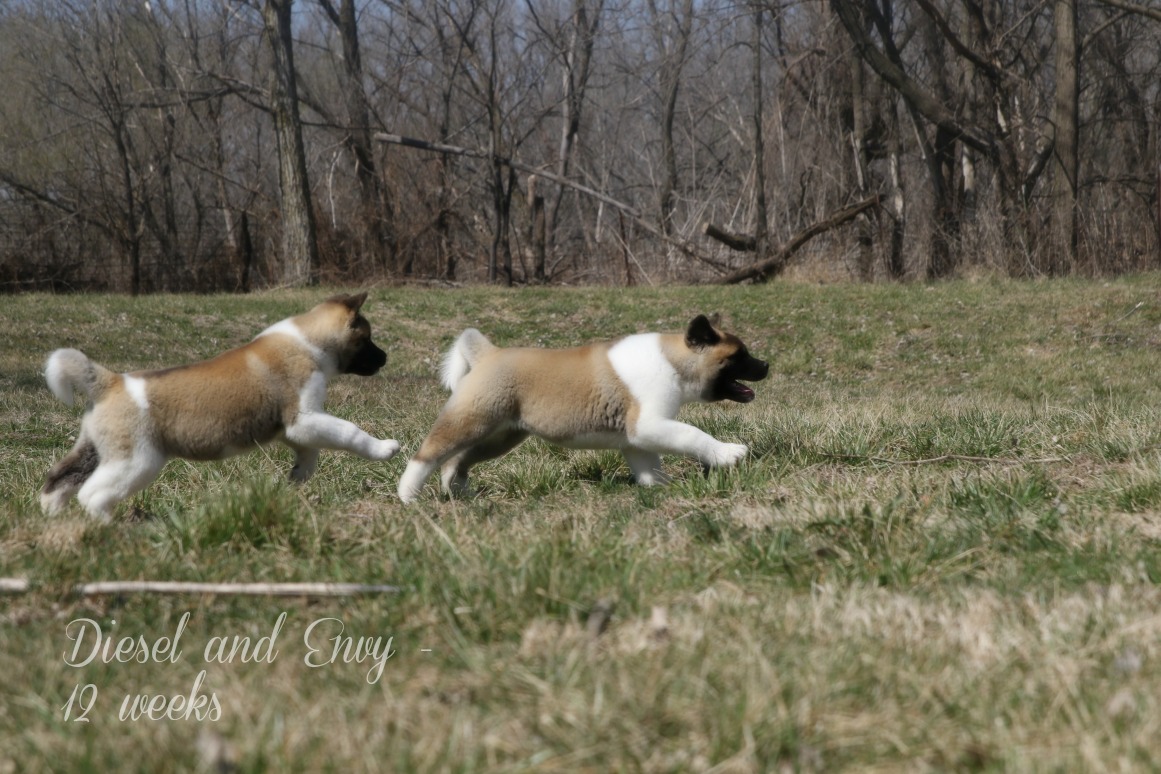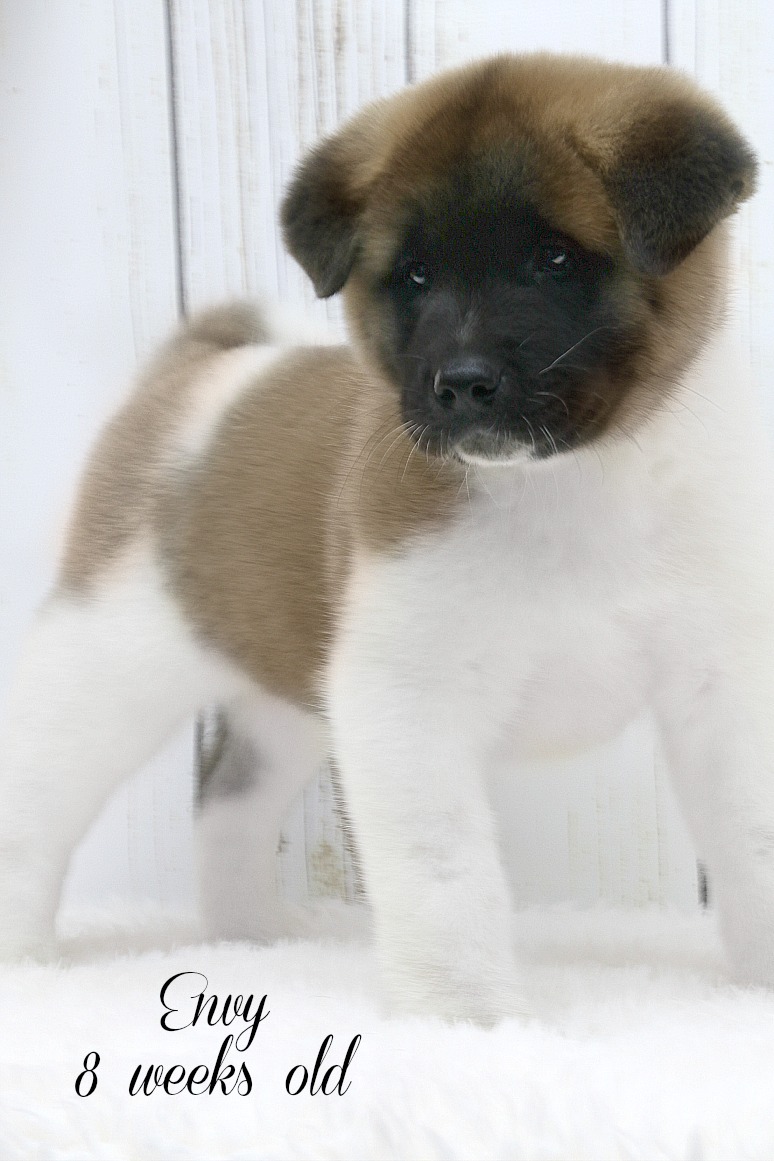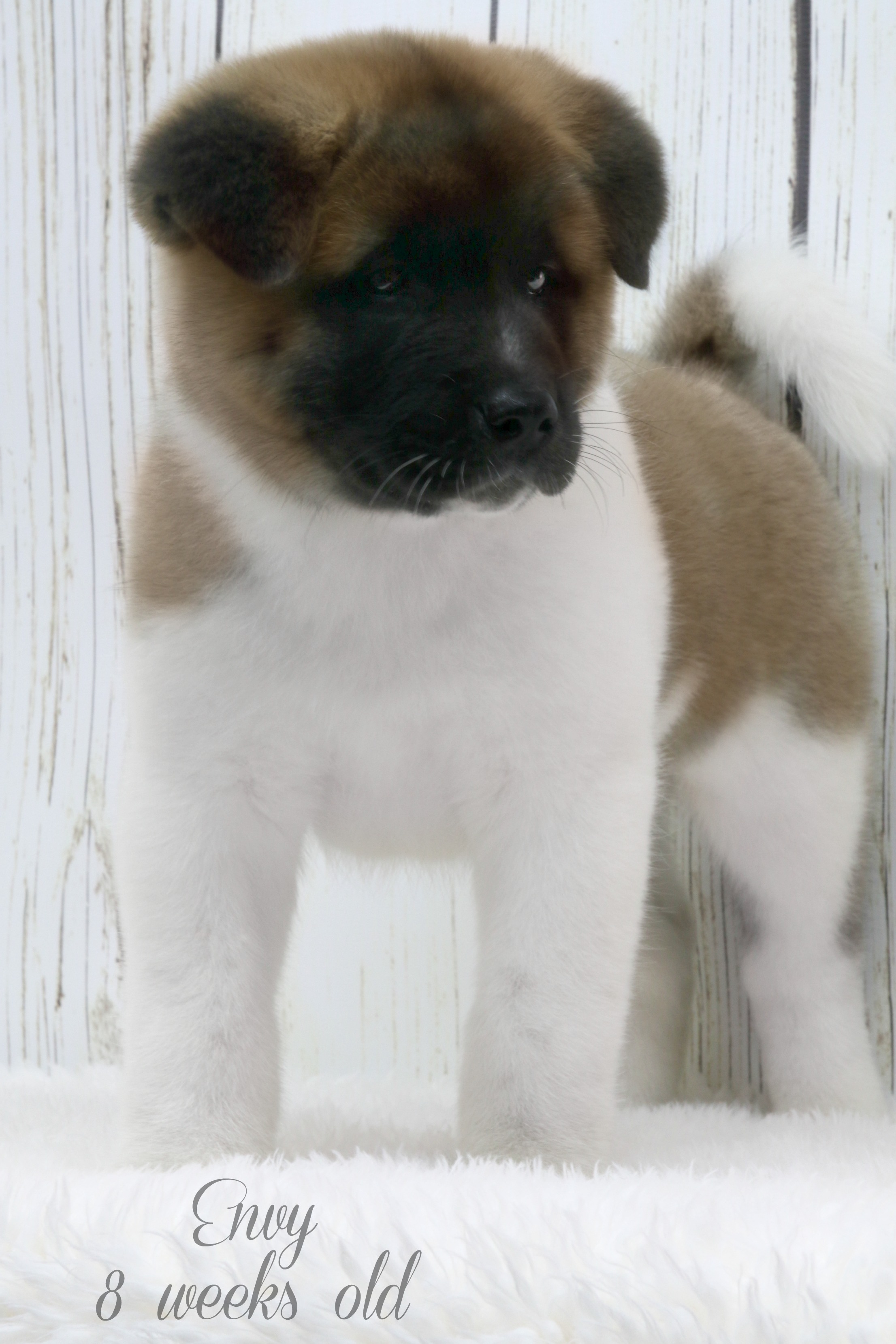 BIRTHDATE: 11/12/2017
SIRE: SCOOTER CAUGHT BY DAY DREAMS
DAM: CH DAY DREAMS VACA VALLEY GIRL
 OFA HIPS: PENDING AGE
OFA ELBOWS: PENDING AGE