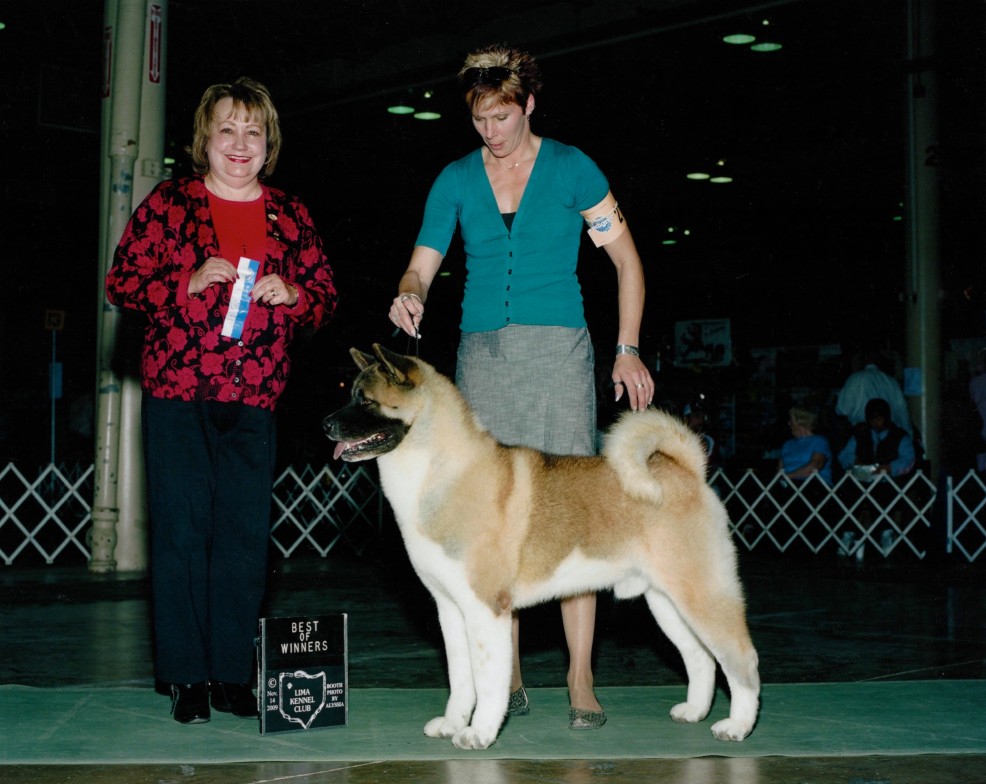 CH HOSHI KAMINDARI D'ALQUIN (Columbia)
Birthdate: 04/14/2005
Sire: OTORRES HOPE
Dam: KUROI ONNA DE SANTELMO
OFA Hips: GOOD (AK-13360G48M-PI)
OFA Elbows: NORMAL (AL-EL1691M48-PI)
We have retired Hoshi.  He is living out his years happily on our farm.  He may be nearly 12 years old, but he acts like he's 5.  Other than a little more grey on his muzzle, he looks the same as he did in these photos.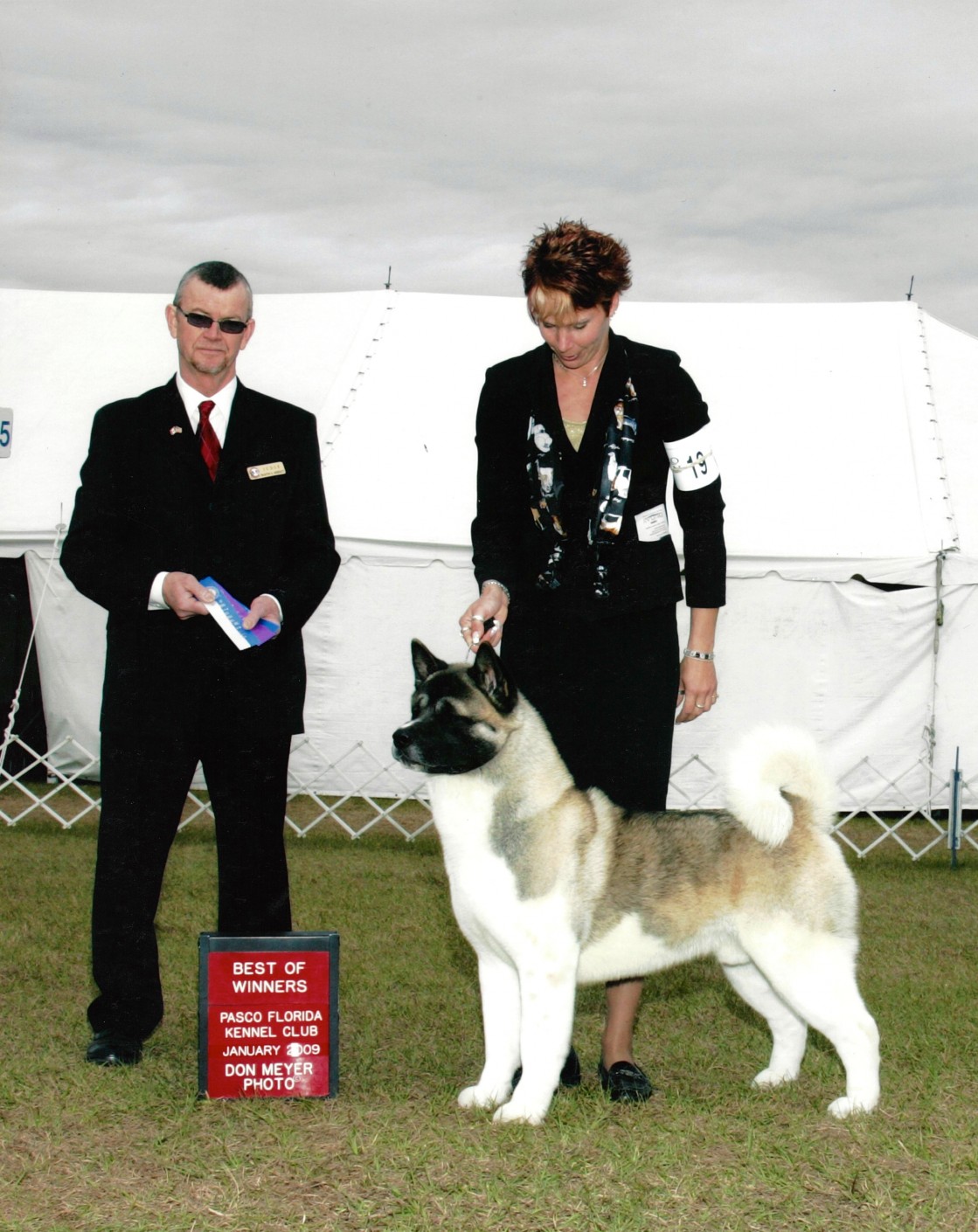 CH NAMIKA'S STONE COLD INDEPENDENCE - "STONE"
Birthdate: 07/04/2007
Sire: CH TENKA'S EIGHT SECOND THRILL
Dam: KAY'S CONSTANT ECHO OF NAMIKA
OFA Hips: EXCELLENT (AK-13605E36M-VPI)
OFA Elbows: NORMAL (AK-EL1821M36-VPI)
THERE ARE OVER 46 CHAMPIONS (OUT OF 62 POSSIBLE) IN STONE'S 5 GENERATION PEDIGREE!!
We have retired Stone from our breeding program.  However we have frozen semen available to approved bitches.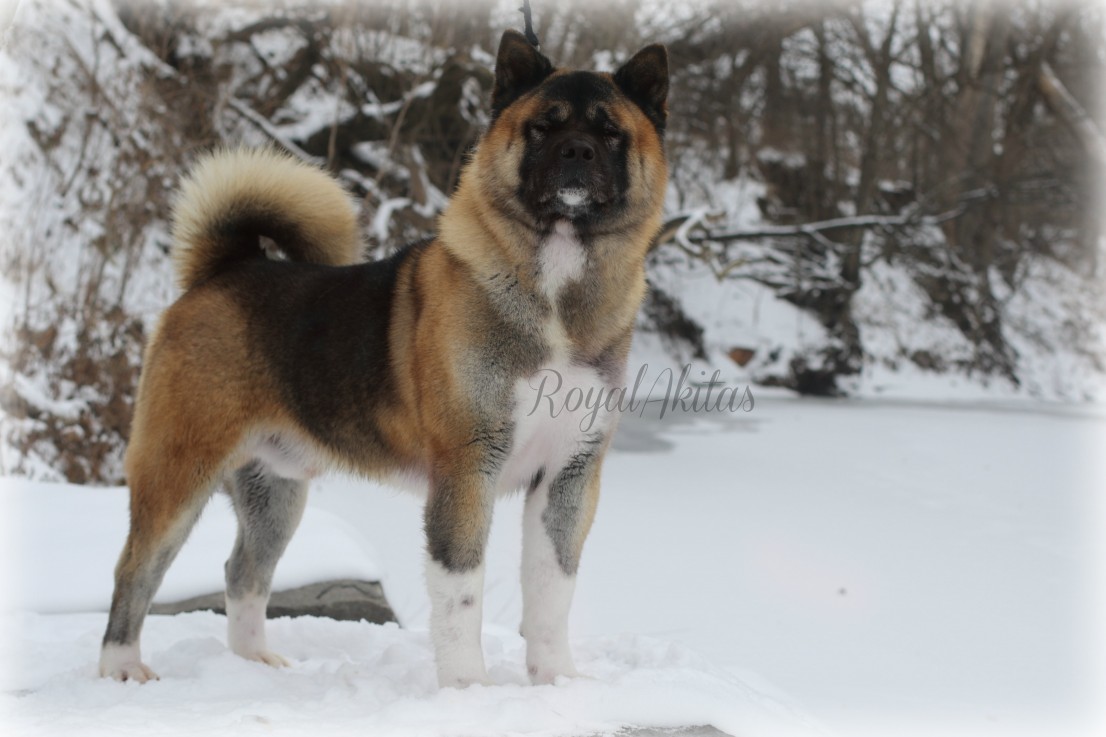 GCH DAY DREAM'S KEEPER OF MY DREAMS - "TEDDY"
Birthdate: 06/22/2011
Sire: GCH CH DEM-BE'S LAST DRAGON
Dam: NAMIKA'S I WALK ALONE
OFA Hips: EXCELLENT (AK-14225E26M-VPI)
OFA Elbows: NORMAL (AK-PA791/13M/P/VPI)
THYROID: NORMAL 5/17/2016 (AK-TH592/58M-VPI)
Teddy is named perfectly…..because he is a big teddy bear!!!  He has phenomenal angles.  His head is OUT-OF-THIS-WORLD!!!!!!!!!  There aren't enough adjectives to describe the quality of this boy.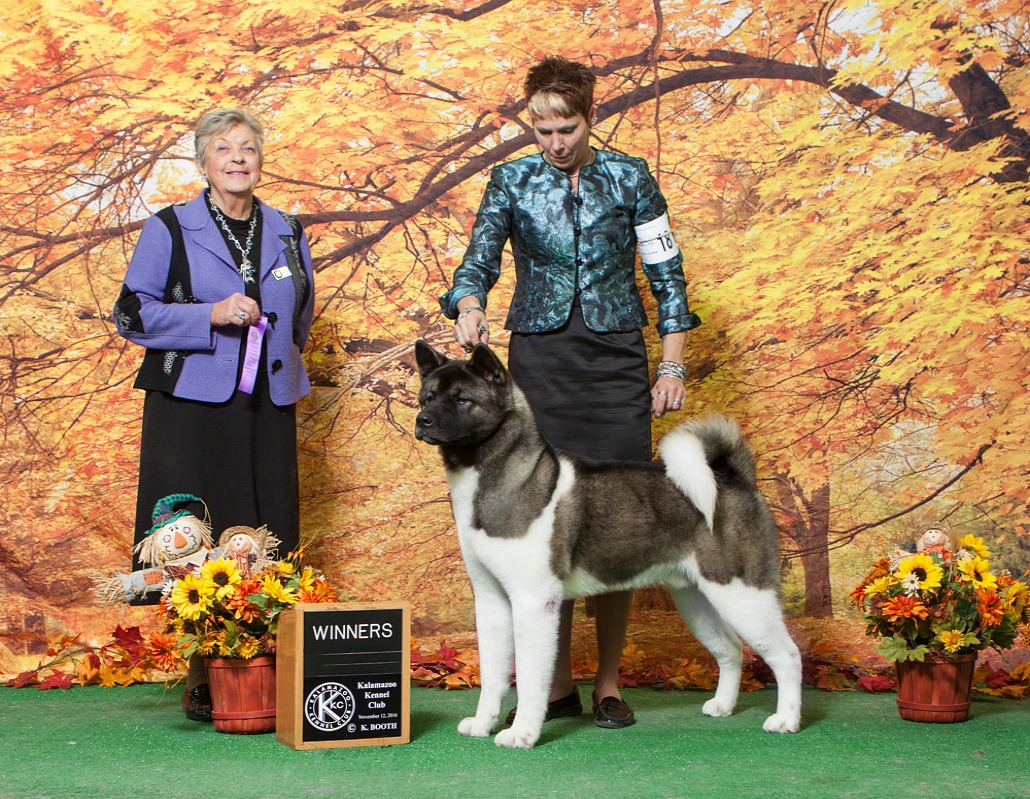 CH REVINGTON'S ALPHA SPIRIT O'ROYAL (HUNGARY)
Birthdate: 10/06/2015
Sire: ORIENT'S PRIDE PURE LOVE
Dam: URASAGHEGYI FEDRA (MET N JAPAN403/07)
OFA Hips: GOOD (AK-14938G24M-PI)
OFA Elbows: NORMAL (AK-EL2663M24-PI)
THYROID: NORMAL
We imported "Cracker" from Hungary when he was 6 months old.  He is a happy soul, his tail wags constantly.  He has height and movement that impresses me every single day.  He finished his Championship very young (as you can tell in these photos).  We are anxious to get him in the show ring again for his Grand Championship.  You haven't seen the last of this young man!!!!!!